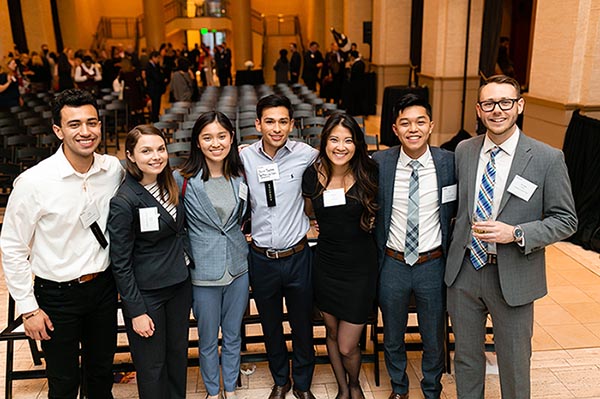 Prologis was recently honored at the CREATE Annual Gala in San Francisco.
Kim Snyder, president of the West Region for Prologis, spoke to an audience of more than 350 attendees about the company's Community Workforce Initiative (CWI) and its goal of providing mentorship, skills training, internships and job placement services for young people interested in pursuing careers in logistics, distribution and transportation. CWI has been introduced in Los Angeles, Chicago and, most recently, Miami.
CREATE (Commercial Real Estate Alliance for Tomorrow's Employees) is a collaboration of BOMA San Francisco, BOMA Oakland/East Bay, IREM San Francisco Bay Area and the NAIOP San Francisco Bay Area chapter, whose focus is to expand and strengthen the commercial real estate workforce. Much like the labor challenges facing customers, the commercial real estate industry must continue to recruit diverse and under-represented talent to our industry.
To promote the commercial real estate industry as a career path for college students, members of Prologis' San Francisco Bay Area property management team (Jane Griffith, SVP, regional property management – West Region; Max Igwe, property manager; and Anna Torres, VP, property management) teamed up at events at Merritt College in Oakland and San Francisco State University. In addition, the night before the gala, the property management team had a chance to meet and greet students who have been Fellows in the CREATE program.
"It was indeed an honor to be recognized by CREATE for our inclusion and diversity efforts, and our community workforce initiative," said Kim. "I am particularly proud of our Bay Area team for their tremendous and positive impact on the communities in which we do business as we strive to stay ahead of our customers' needs."
Older Article
Taking the Long View: Prologis Releases 2018 ESG Impact Report
Newer Article
Prologis Receives Innovation Award at Intelligent Buildings Conference