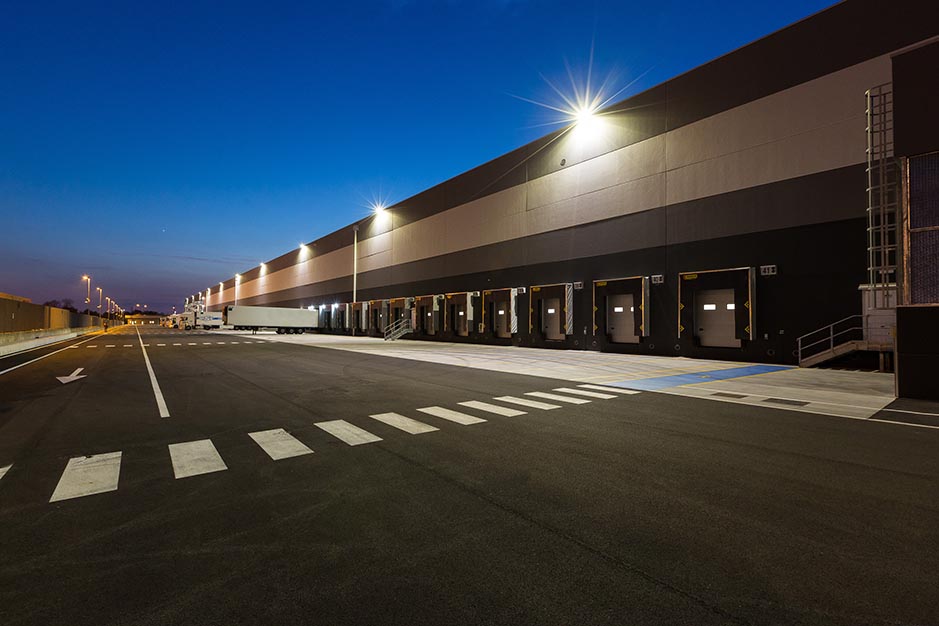 Prologis has a reputation for being forward-looking when it comes to Environmental, Social and Governance (ESG). As we close out a year when climate change and labor issues made front page news, we sat down with Jeannie Renne-Malone, Vice President, ESG Prologis, to talk about the company's highly regarded ESG initiatives and numerous accomplishments.  According to Jeannie, 2018 was a year of important ESG milestones and Prologis "firsts" across the globe that are tied to our business strategy. Here are the highlights:
First green bonds to be issued globally by a logistics real estate company.

Prologis affiliates issued green bonds in Europe in March and November, and in Japan in August.

First logistics real estate company in the world to achieve WELL Certification.

The WELL Building Standard™, administered by the International Well Building Institute, focuses on building performance as it relates to occupant health and well-being.

First logistics real estate company with an approved Science-Based Target (SBT).

SBTs are greenhouse gas reduction goals that are approved by SBTi, an internationally recognized assessor of GHG goals.

First logistics real estate company to partner with local workforce training programs (the Prologis Community Workforce Initiative, or CWI) and address customers' growing needs for skilled labor by putting community members in touch with career-building job opportunities in logistics in Miami and Southern California.

First logistics real estate company to receive the Gold Green Lease Leader Award.
Read more about Prologis' accomplishments and commitment to ESG.
Older Article
Prologis Expands Community Workforce Initiative to Miami
Newer Article
Prologis LEED Volume Program Achieves Its First LEED Gold Certification in Europe