Prologis Arrowhead Commerce Center 14
Total Available
15000 - 56752 SF
1393.545 - 5272.431 SQM
421.548 - 1594.911 tsu
Total Building Size
83504 SF
7757.772 SQM
2346.727 tsu
Address
6175 S. Sandhill Road
Las Vegas, Nevada, 89120
United States
Property Details
Updated: November 29, 2023
Arrowhead Commerce Center is located in the Airport submarket, within the Las Vegas Metro Area. Las Vegas is one of the fastest growing industrial markets in the country due to its abundant workforce along with labor costs being among the lowest in the SW region. Proximity to large population, I-15 freeway, Convention Center corridor, only 2.1 miles from McCarren International Airport, and 6.2 miles to the Las Vegas Strip, the Airport submarket is ideal for local market requirements as well as a wide variety of users servicing the Las Vegas Strip, as well as the greater Western United States.
Features
28' Minimum Clear Height
ESFR Fire Sprinklers
800 amp, 277/480 Volt, 3 Phase Power
50' x 44' Column Spacing
133 Car Parking Spots
Min Space Available
15000 SF
1393.545 SQM
421.548 tsu
Max Space Available
56752 SF
5272.431 SQM
1594.911 tsu
Total Available
15000 - 56752 SF
1393.545 - 5272.431 SQM
421.548 - 1594.911 tsu
Warehouse Lighting Type
Metal Halide
Clear Height
28 Feet
8.53 Meters
8.53 Meters
Fire Suppression System
ESFR
Number of Dock High Doors
19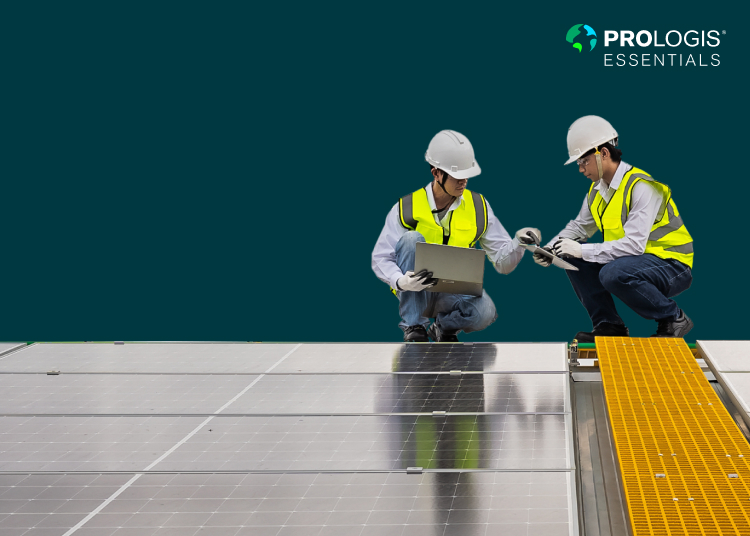 Rely on Sustainability Expertise
Your trusted, local partner, delivering sustainability solutions at scale.
Las Vegas Corp Ctr 9
4050 Corporate Center Drive
North Las Vegas, Nevada, 89030
United States
Total Available
52250 SF
4854.182 SQM
1468.391 tsu