Prologis Essentials helps transform your fulfillment operations with next generation turnkey warehouse solutions.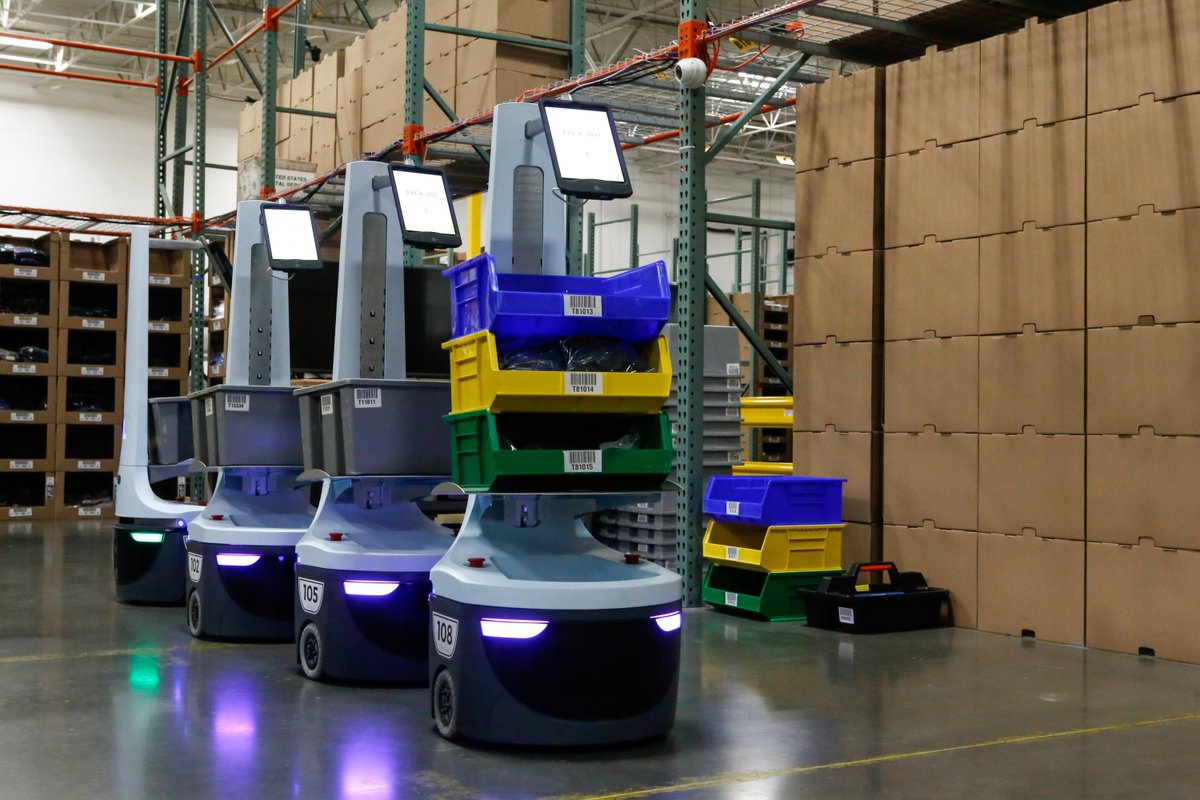 Challenge
A 3PL customer faced workforce retention issues, declining productivity, and operational challenges associated with temporary labor and low performance. With a need to preserve capital in the face of mounting inefficiency challenges, the client looked to Prologis for a thorough assessment and cost-effective solution.
Solution 
The Prologis Essentials team proposed a comprehensive automation plan to address these challenges. The plan included a $50,000 Essentials allowance, which enabled the client to make significant upgrades with minimal upfront costs and flexible monthly payments. Prologis recommended two core solutions; implementation of a Locus Origin collaborative bot fleet for order picking and a full upgrade of the warehouse's lighting to energy-efficient LED fixtures. With established performance benchmarks and anticipated outcomes well-defined, the client proceeded with the proposed solution.
Implementation 
In partnership with Locus Robotics, Prologis assessed specific needs and delivered ROI studies, payment structuring, a full IT network upgrade, and installation of access/wayfinding points, as well as the installation of 528 LED lighting fixtures throughout the facility. The process demanded seamless integration with their operations with minimal downtime during the transition. Payment structuring also proved essential in implementing the necessary upgrades that would future proof the facility's network infrastructure and support evolving automation needs.
Results 
Prologis provided $50,000 Essentials allowance for initial robotics deposit. 

Locus Origin bots for order picking assistance (estimated deployment early 2024) 

Expected improvements: 2X baseline productivity, $1.1M peak month labor savings, $845,000 annual net savings, $4.1M 5-year ROI. 

LED upgrade resulted in energy savings of 536,000 kWh with no customer CAPEX. 
Benefits & Impact 
Enhanced operational efficiency and readiness. 

Minimized downtime, increased reliability. 

Greater order fulfillment and material movement flexibility. 

Improved warehouse space utilization. 

Seamless integration with existing operations. 

Replicable, tailored, solutions for maximized ROI. 

Future-proof, scalable solutions for expansion and growth. 

Decreased c02 emissions and energy costs. 

Flexibly financed and affordable. 
What's Next 
Contact Prologis to learn more about how cutting-edge solutions can advance operations and future-proof your warehouse intelligence. 
Next Success Story
Clean Technology Drives Retail Customer Toward a Sustainable Supply Chain