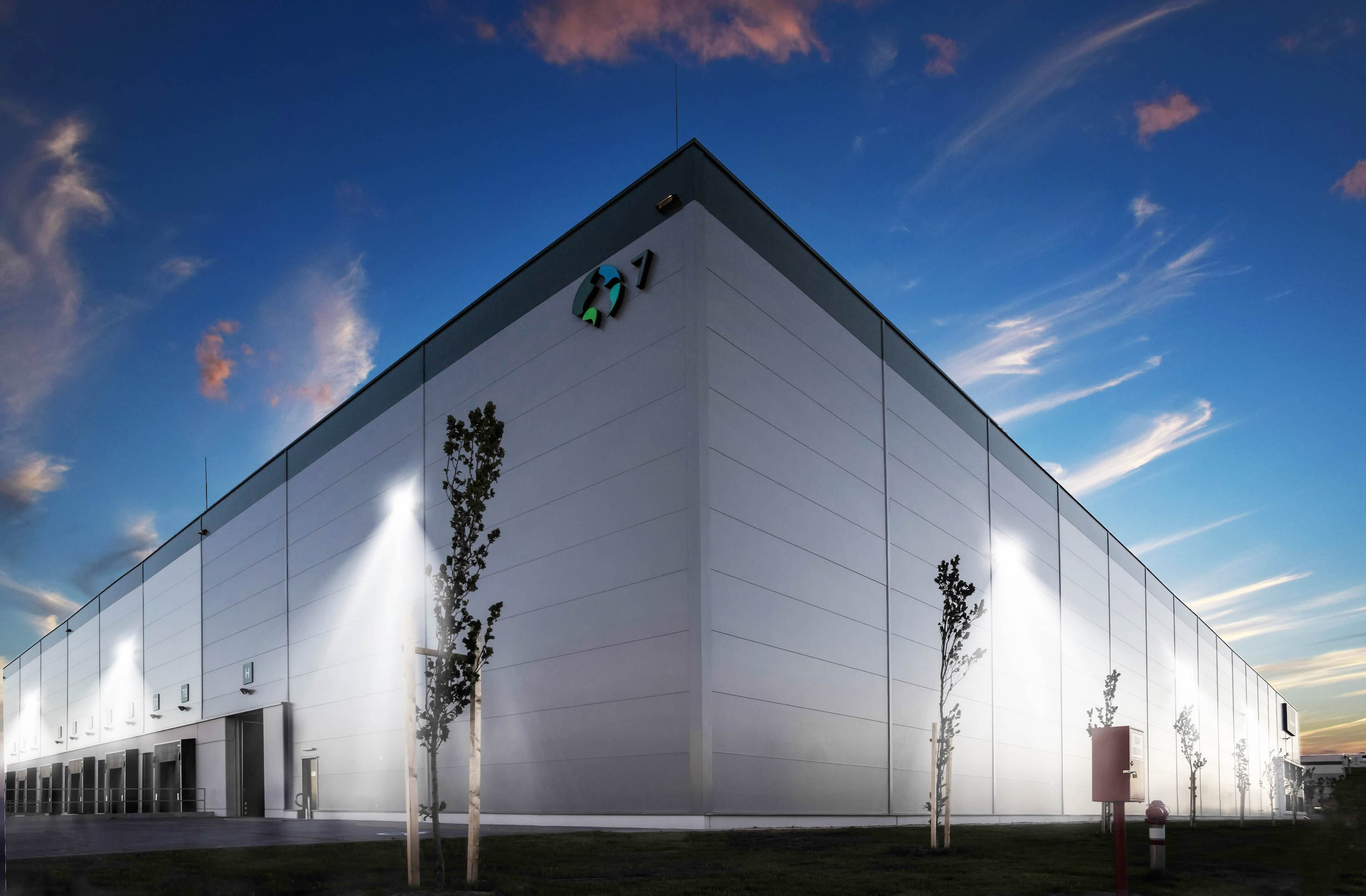 Opportunity
With CEE occupancy rates at a record high of 97.4 percent in 2017 and an exceptionally high customer retention rate above 90 percent in Hungary, speculative developments like Building 7 at Prologis Park Budapest-Sziget are an attractive way to respond to new demand.
Challenge
With a strong commitment to sustainable development and Prologis parks located near major cities, public transport and highways, we have leased all our speculative buildings constructed during the last two years.
Solution
The 21,511 square meter speculative facility completed in September 2016 at Prologis Park Budapest-Sziget is a fully occupied multi-tenant facility. Prologis' first speculative development in the Hungarian market since 2008, this new state-of-the-art facility meets all the requirements of today's customers by combining our customer-focused, high-quality facility management with a global commitment to sustainability.
Sustainable features include an energy- and water-consumption monitoring system, electrically powered exterior sun blinds, external LED lighting, smart metering and electric charging stations for four cars. The building received BREEAM "Good" accreditation.
The distribution center is located in the immediate vicinity of international transportation routes, which contribute to the park's unique appeal.
Lesson
The current high occupancy environment is conducive to speculative developments in areas of great demand, and location and sustainability are important to potential tenants.