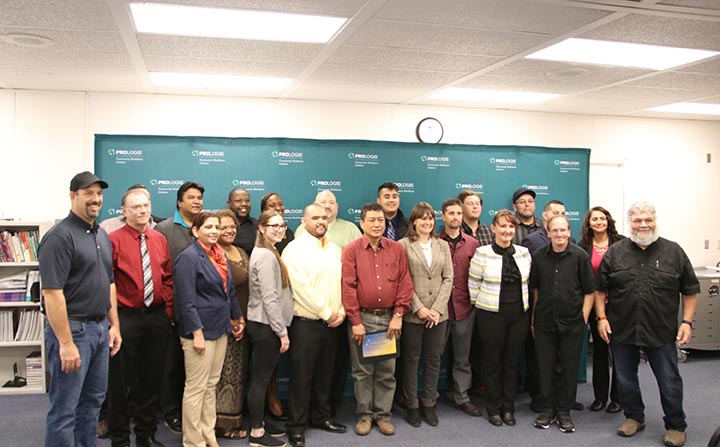 Prologis' Community Workforce Initiative (CWI) recently hosted a ceremony for 40 students in Tracy, California, to celebrate their graduation from a three-week logistics jobs training pilot program.
This particular program is unique, with Prologis working with a consortium of regional education, workforce and economic development partners to build a skilled and ready workforce pipeline. For this pilot, Stockton Unified School District and Manteca Unified School District invested in instructors to teach the courses and Prologis helped lead the industry engagement and curriculum design.
"This logistics education program reflects the commitment we have to the communities we serve and to our customers that lease space from us," said Matt Drury, VP and Tracy market officer. "In committing our time, energy and resources, we are building something truly sustainable and proving to our customers that we have real solutions to their most pressing challenges."
Added Steven Hussain, Prologis' director of Community Workforce Programs, "CWI is more than a jobs training program—it's a true pathway to opportunity. As we continue to advance these programs, we will remain focused on helping people and communities achieve what they never thought possible."
For more information about CWI, please see here.
Older Article
Prologis Leaders Named to Institutional Investor's All-American Executive Team
Newer Article
Prologis Completes $4 Billion Acquisition of Industrial Property Trust