As a country, Japan is particularly vulnerable to natural disasters because of its climate and topography. Because of that, the nation is especially focused on being ready for anything, from earthquakes, tsunamis, typhoons and other severe weather events.
"Ready for anything" takes on a whole new meaning for our Prologis team in Japan. As a leading logistics company, we've been working with local cities to help prepare for potentials disasters.
In recent months, Prologis Japan has signed agreements with 11 cities to offer disaster relief support, both indoor and outdoor space and resources. Our team worked with local officials in those cities to identify and assign our logistics parks as evacuation and response sites.
In the event of a disaster, communities need indoor shelter, but also parking lots, driveways and courtyards that have communal infrastructure (think convenience stores, restaurants and bathrooms). During the pandemic in Japan, there was new demand for spaces that people could drive to, park and spend the night in their cars to mitigate risks of infection – a need with which Prologis is uniquely suited to help.
Planning now to help later
In addition to space donations, some of our agreements ensure supplies such as food, bedding and emergency goods are stockpiled for those taking shelter at Prologis parks. In some cases, we collaborate with our customers for joint response in which we provide the space, and they provide supplies.
This planning comes from experience. During the Great East Japan Earthquake of 2011, Prologis facilities were used as shelter by our customers. The earthquake prompted our Japan teams to proactively create these agreements with local authorities so our communities would be better prepared the next time disaster strikes.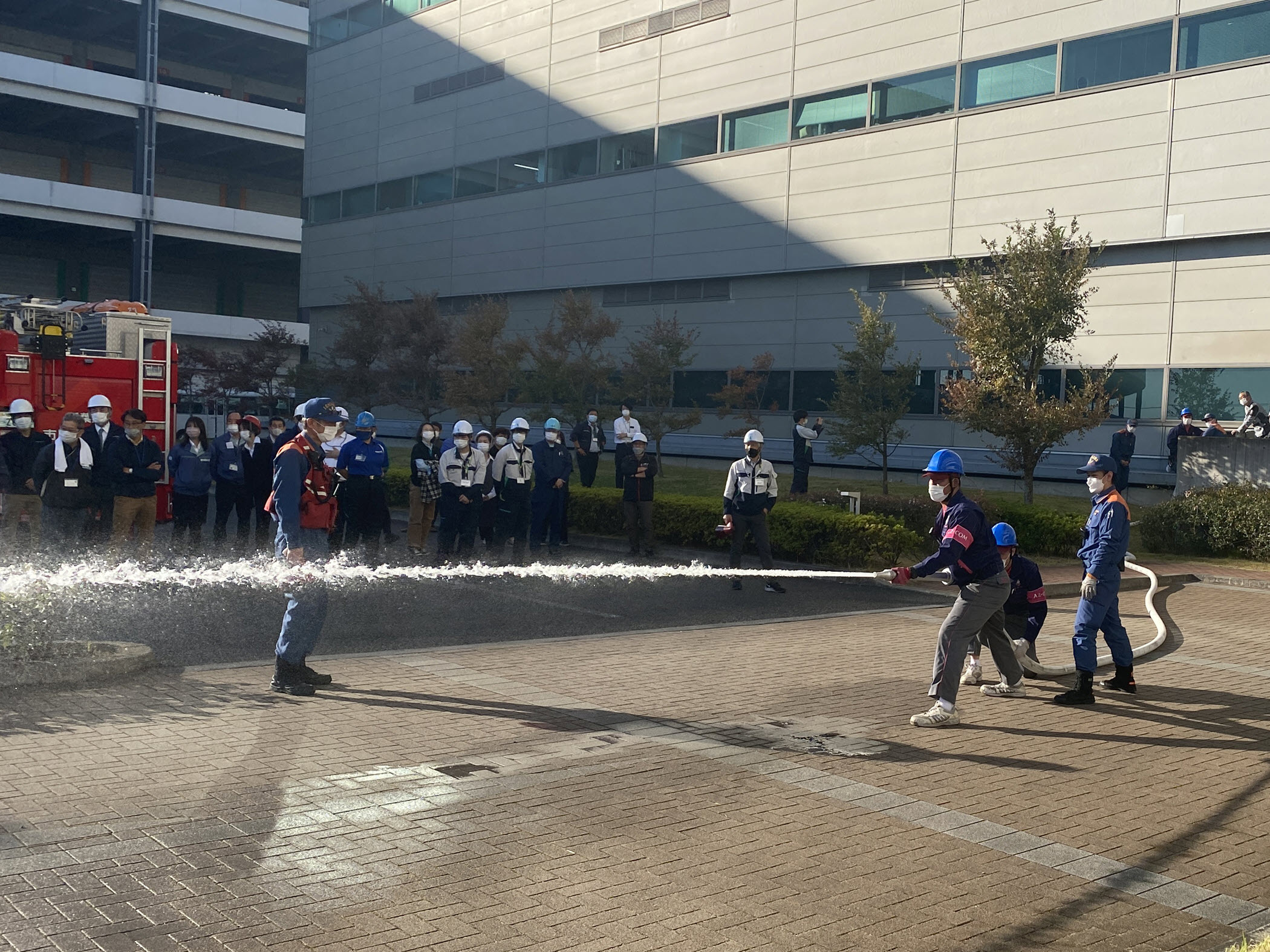 In addition to supporting our local communities, we make sure there are systems in place to aid our customers. We work with our tenants on critical disaster prevention measures and business continuity plans, such as:
emergency earthquake alerts and satellite phones on our properties.
standard emergency equipment, including power supplies that maintain power for 72 hours after a power outage.
well water purification systems. emergency toilets that can be used even when the water supply is cut off.
 
Practice means preparedness
It is one thing to have a disaster response plan; it is another to practice the plan so it can go smoothly when the emergency occurs. This is especially important in our multi-tenant buildings where we have different customers. To ensure everyone is aware of what needs to happen if a disaster occurred, we have evacuation drills as well as training on how to use the extinguishers and safety equipment in the facilities.
We are proud to work with our local communities to help contribute to thoughtful planning, which hopefully will help keep communities running smoothly during disasters - and may help save lives.