Henrik Holland, Prologis' Global Head of Mobility, recently was appointed to the Electric Vehicle Working Group (EVWG), a new federal advisory committee formed by the U.S. Joint Office of Energy and Transportation. I sat down with Henrik to learn more about his expectations for what the group will accomplish and his outlook on clean energy in the U.S.
Alexis: First, what is the Electric Vehicle Working Group? What will the group do?
Henrik: The Working Group is made up of representatives from government agencies as well as others from the private and nonprofit sectors who are working on the electrification of cars and trucks. We will focus on how to support the country's adoption and integration of light-, medium- and heavy-duty electric vehicles and make policy recommendations to the Administration and Congress to accelerate this process. The creation of this group brings together energy and transportation, which is critical. In fact, we'll only succeed if these two sectors – energy and transportation – work together. This transition will spur technology innovations and new business models, setting off a new mini-industrial revolution and bringing in knowledge, IP, technology and economic benefits.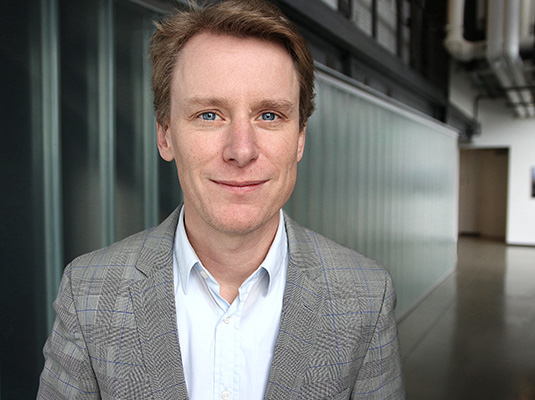 Alexis: It's pretty cool that you were chosen. How do you feel your background fits into the goals of this group?
Henrik: It's exciting to have the opportunity to help the U.S. in its journey toward zero-emissions trucks. I've been in the energy and mobility industry for two decades. I've worked as an investor and business developer on the distributed energy side. I spent five years in the electric mobility space before joining Prologis in 2021 to stand up our mobility business.
As the world's largest owner and operator of logistics real estate, we can play a significant role in the transition to electric for last mile delivery vehicles and heavy trucks. Given our real estate and supply chain expertise, experience working with local utilities, and our completed EV projects, we can bring some practical lessons and insights to the Working Group. We have more than 65 projects currently in the U.S. and Europe pipeline. In addition to other completed projects, we announced two major installations live in Southern California, providing more than four megawatts of charging capacity to charge up to 38 large trucks simultaneously. We're also bringing other innovative solutions to market - such as temporary power - and we've just launched our workplace charging program to support our customers' employees' adoption and use of EVs.
Alexis: You're talking with our customers, utilities and public officials regularly. With that feedback in mind, what do you think are the biggest challenges around the adoption of electric trucks?
Henrik: Three key things need to happen:
1. Availability and affordability of commercial vehicles: This relates to supply chain issues, materials, and variety. We need models at affordable price points in the market.
2. Availability of charging infrastructure: It needs to be reliable, fast, cost-effective, and ubiquitous so customers can shift based on when and where they need to be. This will ease range anxiety.
3. Change management: What got us here may not get us there. For example, trucking routes may need to be altered and adjustments made to accommodate overnight charging.
Alexis: California has put some very ambitious goals in place for zero-emission trucks – a large majority of all heavy-duty vehicles sold in California must be zero-emissions by 2035. Is that doable?
Henrik: You said it right – it is an ambitious goal with some very real hurdles to overcome. But I also think it is super exciting.
Economics is a challenge for truck owners and operators, as they need affordable alternatives to diesel vehicles. Electric trucks should have the appropriate weight, range and charging time based on fleet operations. Also, widespread charging stations are crucial.
Investing in energy infrastructure is necessary for utilities and the private sector to meet future fleet needs. Partnerships between private entities and utilities will help speed up distributed energy projects, such as on-site renewable power generation. A flexible framework and open energy system that reduces restrictive regulations will ensure rapid deployment and end-to-end reliability.
Alexis: People are often surprised to hear that an industrial real estate company is building EV trucking infrastructure. Why is Prologis investing in this new area of business?
Henrik: The challenge of building charging infrastructure commercially is, essentially, a real estate problem. For us, it is all about solving our customers' problems.
Fleet operators need to know where their vehicles will charge, the routes, and how charging sites accommodate fleet operations. At Prologis, we focus on finding ideal locations for our customers and developing the infrastructure for their logistics operations, including energy availability for their vehicles.
Prologis collaborates with automakers, the trucking industry, and utilities to educate and find solutions for deploying charging infrastructure rapidly to help our customers as they make this transition. We must work together to ensure a smooth transition for our nation's supply chain to a zero-emissions future.