Available Warehouse Space in Teresin
Prologis Park Blonie
185,333 SF
17218 SQM
5208 tsu
Prologis Park Błonie is a professionally managed distribution park offering 152,000 square metres of state-of-the-art warehouse and office space....
Prologis Park Warsaw-Zeran
37,754 SF
3507 SQM
1061 tsu
Prologis Park Warsaw-Zeran is a modern distribution centre, which consists of four buildings totaling 55,000 square meters. The park offers its...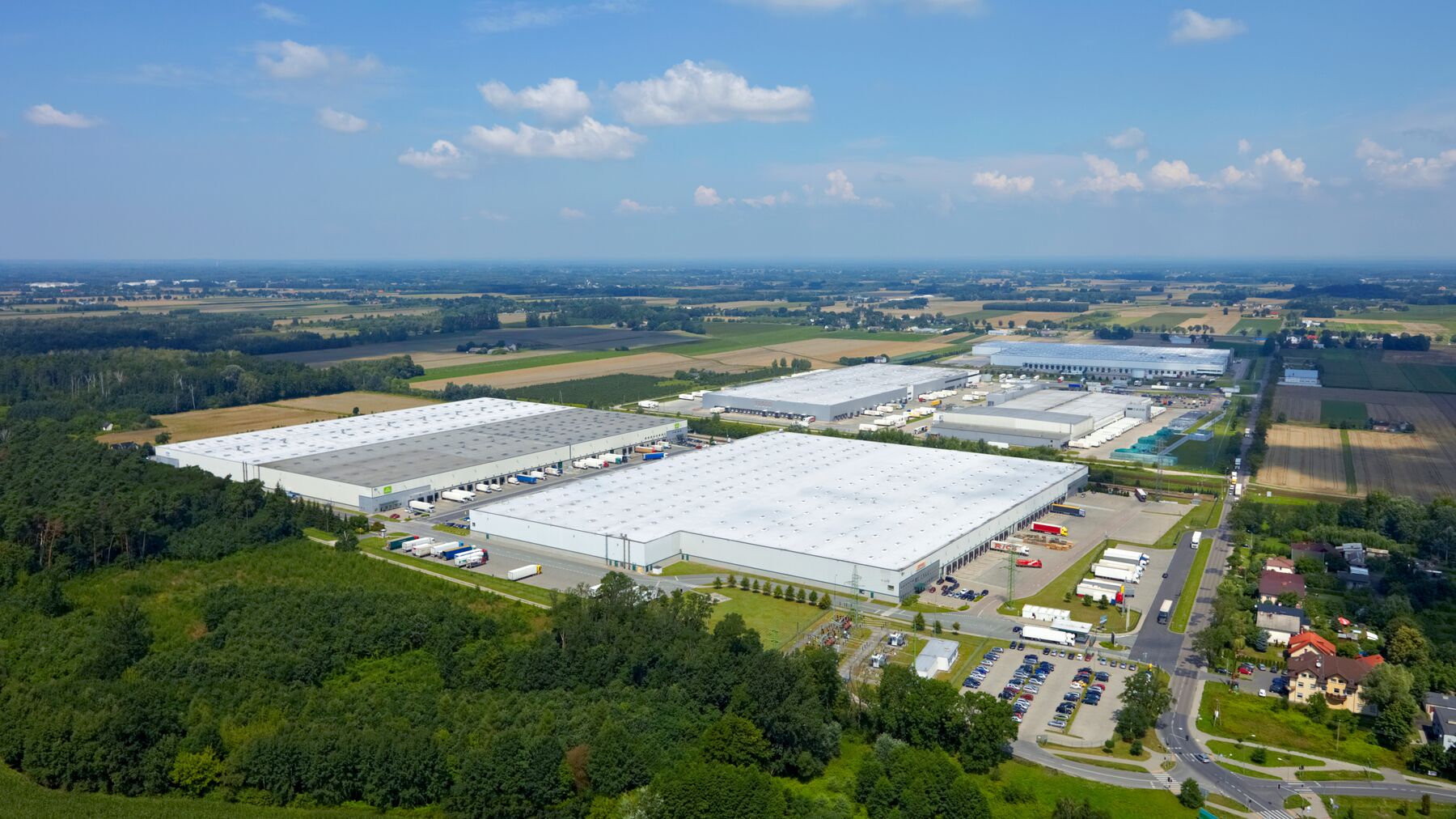 Prologis Park Teresin
Prologis Park Teresin consists of three buildings totalling nearly 160,000 square meters of industrial space. This modern distribution complex has its...
Available Properties by Location in Teresin
Research
Logistics Real Estate – Sizing the Retail Conversion Opportunity
Market Environment / Global

September 2020
Crisis precipitates change. COVID-19 has brought more than five years of evolution in the retail landscape into less than five months of time. Increased demand for high quality and infill logistics real estate is on the rise, stemming from the accelerated adoption of e-commerce and just-in-case inventory.
Logistics Real Estate and E-commerce Create Sustainability Advantages
e-commerce / Global

December 2019
Sustainability has long been a focus of the logistics real estate industry, primarily expressed through building design and energy efficiency. With...
Prologis Portfolio of Industrial Properties in Teresin
Warsaw, Capital of a Rising Consumer Economy
With a population of about 1.7 million, Warsaw is the dynamic, sprawling capital of Poland—a nation of 38 million that is rapidly integrating into the global economy.  Measured by purchasing power parity, Poland has grown into the world's 25th-largest economy.
Warsaw is Poland's political, financial, cultural and commercial capital. Thanks to...