Prologis Park Tsukuba 2, located in the greater Tokyo market, is a four-story 110,800 sqm distribution facility completed in September 2020. The facility is a build-to-suit for ZOZO, a leading EC company in Japan specialized in fashion.
ZOZO being our repeat customer since 2012, Prologis Park Tsukuba 2 is the 6th deal with them. It is also the 3rd BTS in Tsukuba city for ZOZO.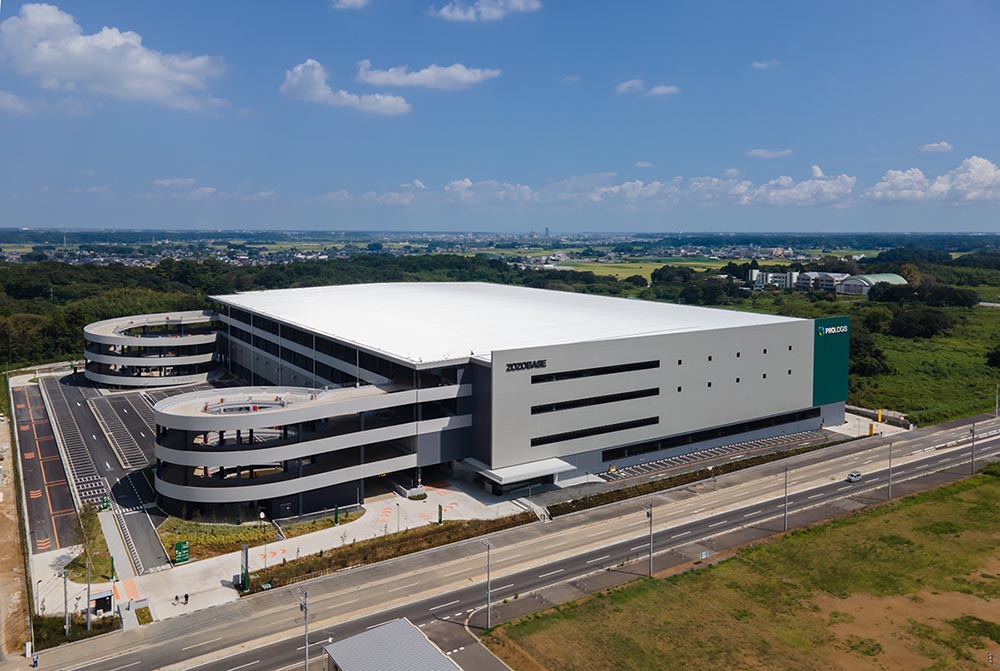 Tsukuba city was a new and untested market for Prologis when we first looked into the area in 2016. However, it was ideal for ZOZO's EC operations since the prospected development site was located near residential areas and train stations which will enable ZOZO to source workers for their EC fulfillment. Needless to say, the site is also close to major highways ideal for their on-time delivery.
Once Prologis Park Tsukuba 1-A and 1-B were developed, ZOZO was highly satisfied with the Tsukuba market and the facilities, and decided to expand in the area. Now that Prologis Park Tsukuba 2 is completed, ZOZO will strategically leverage the three buildings, serving as their core fulfillment centers. Prologis has managed to further strengthen our relationship with our customer and managed to test the new market.
With the success with ZOZO's BTS, we decided to take a step further. Now that Tsukuba is an established market, we will start developing our first Multi-tenant in the area, Prologis Park Tsukuba 3 schedule to break ground in 2021.