Aging infrastructures transformed into smart buildings
As IT systems age and new technologies emerge, updating old systems is unavoidable. Prologis Smart Building helps customers of all industries and sizes assess evolving IT needs and turn their existing infrastructures into buildings of the future with the latest tech and connectivity solutions.
IT refresh for growing business needs
A global e-commerce retail customer contacted Prologis Smart Building with an urgent need: Implement a modern IT infrastructure across its warehouses to replace the aging network and lay the groundwork for future business growth. The existing network had bandwidth issues and several wireless coverage dead zones. Additionally, multiple IT groups had installed equipment in phases. Much of the equipment was becoming obsolete, and laying out new—and simply clipping off old—wiring over the last several years had resulted in unmarked runs that became complicated to use, costing the company time and money.
Upgrades for everything—from building to network
With hundreds of thousands of square feet to cover and miles of wiring, upgrading a warehouse's IT network is no small feat. The Prologis team assessed the customer's current and future needs and produced a plan to create a much-needed smart building that checked every box:
IT architecture specifically designed for warehouses.
Smart building fiber backbone.
Wireless bridge.
Network equipment.
Internet service.
Local implementation experts.
Single project manager for all buildings.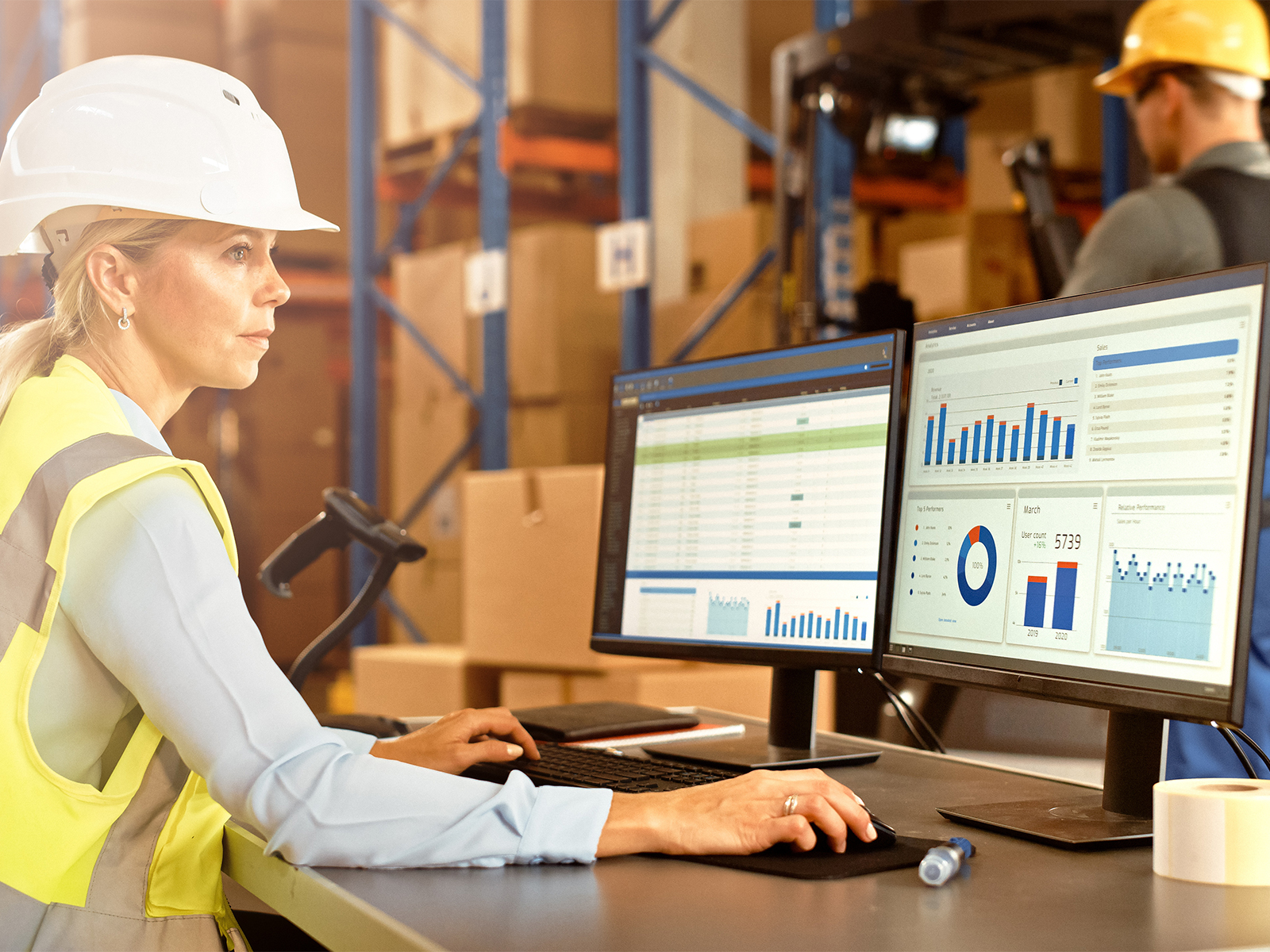 The whole package
The Prologis Smart Building team specializes in warehouse environments and getting the most out of them. Best practices are scalable and repeatable, bringing as much engineering expertise as the customer needs to augment their own resources. In addition to accessing the latest smart building technology, the customer can tap into Prologis' network of local IT installation experts to wrap up the job.
When presented with the full scope of work, the customer wanted to expand the project to all five buildings in the park—some of which are owned by Prologis, some of which are not. The Prologis team coordinated with the customer to perform the work in parallel with their existing network to avoid impacting operations. All told, the project covered 1 million square feet of warehouse space.
Specific needs for warehouses
Warehouses require specific expertise and knowledge to update or transform. In this case, the customer's 600,000-plus square foot anchor building was leased from Prologis, so they contacted their trusted advisors on the Prologis Customer Experience Team and discovered that Prologis Essentials offers a wide range of smart building solutions ready to go through its strategic alliance partners.
We are a global company with a lot of IT expertise of our own, but Prologis was able to provide not only state-of-the-art smart building solutions specifically engineered for warehouses, they were also able to provide local professionals who could install it in time to meet our deadlines.
Rebuilt and ready for the future
With most of the customer's warehouse equipment and applications wireless enabled, it was imperative that its new smart building deliver robust wireless networking capabilities. Prologis partners went one step beyond to perform assessments and validations of the wireless network and access points to ensure a powerful radio frequency (RF) environment. A point-to-point (P2P) wireless bridge was installed between buildings, a solution the customer could not source through its own resources in a timely manner.
All in all, Prologis' upgrades prepared the customer for unlimited business growth and success:
Refreshed customer's IT network across their warehouse campus completely, including both Prologis and non-Prologis buildings.
Brought new technology online to provide connectivity over 1 million square feet of warehousing.
Provided reliable wireless connectivity within and between buildings to support modern warehouse applications.
Get Started TODAY
Prologis Smart Building provides a wide-ranging array of IT network solutions to modernize a warehouse space of any size or configuration. Our team of experts is ready to help create an advanced network that can handle any business need or ask—now or in the future.