Prologis is addressing its tenants' urgent need for labor by developing workforce training initiatives.
11/7/2019 | By Sarah Borchersen-Keto
REIT magazine: November/December 2019
The referenced media source is missing and needs to be re-embedded.
Students at Florida's Miami Springs Senior High School might appear to be playing video games, but the forklift truck they are maneuvering onscreen during class is giving them valuable skills that are urgently needed to support today's growing logistics industry.
Elsewhere in the classroom, built by logistics REIT Prologis, Inc. (NYSE: PLD) in collaboration with Miami-Dade County Public Schools, students prepare packages for shipping and complete logistics modules online. Lead teacher Nicolas Acosta, Jr. says the skills his students are learning will ensure they "hit the ground running" when the time comes to enter the workforce. 
"We're making sure we have the talent to secure the future," he adds.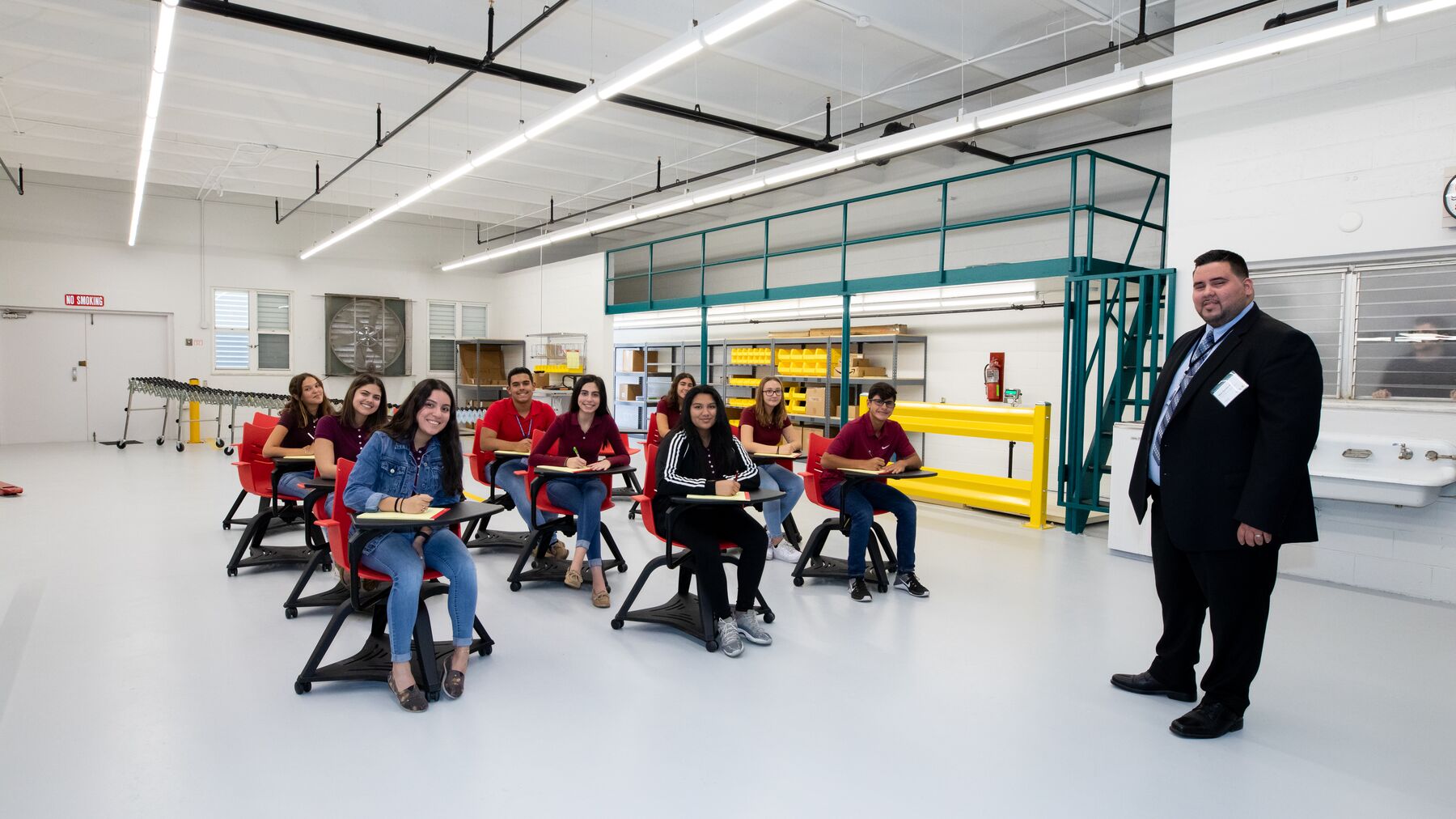 The Prologis Trade and Logistics Lab, as the space is formally known, officially opened in May. It expands upon an existing logistics training program at the school and is a key part of Prologis' Community Workforce Initiative (CWI). Launched in 2018, the initiative is seen as an extension of the company's commitment to deliver superior customer service by strengthening local communities. Prologis collaborates with local workforce programs to provide mentorship, skills training, internships, and job placement services for people interested in pursuing careers in logistics, distribution, and transportation.
Prologis Chairman and CEO Hamid Moghadam says the idea for CWI came from the REIT's customers. "We heard over and over again that labor shortages were their number one, number two, and number three issue." Prologis saw an opportunity, he explains, by bringing in its resources, personnel, and expertise to try and build a bridge between young people and well-paid trade and logistics jobs. 
Labor Challenges
Gary Goldfarb, chief strategy officer at Miami-based Prologis tenant Interport Logistics, LLC, has first-hand experience of the labor challenges Moghadam refers to. He notes that unemployment in the logistics industry is under 3%, making it hard to get talent. "Prologis' investment into the community makes it easier for us to operate," he says, particularly as the growth of e-commerce requires more hands-on skills than in the past.
Goldfarb says Prologis' lab will reduce the time it takes to train an employee from about a year to approximately 90 days. That translates into savings of about $30,000-$40,000 per new employee. "Students are learning all of the things we'd have to teach them," he says.
According to Moghadam, the main issue in the logistics business is high turnover, which he says can be up to 50% a quarter. Through CWI's partnerships, Prologis will help its customers address their labor needs and expand their talent pipelines. In addition to serving Prologis' customers, the initiative is structured to enhance local economies and help create career opportunities in the communities where Prologis does business.
Scott Gregory, Prologis senior vice president and market officer for South Florida, stresses the importance of giving back to the community and says initial feedback has been "really positive." Despite the company's size, "we operate our teams almost as a family," he says. 
Moghadam agrees that Prologis' efforts so far have clearly been appreciated on a local level. "Communities are embracing this and we're getting a lot of ancillary benefits in terms of showing that we're committed to these communities in the long term," he says. While establishing CWI is not a simple process, he says, "we expect this to be a big part of what we do in each community going forward."
Filling a Gap
Miami is one of Prologis' key global markets in the U.S., Gregory points out, and launching a CWI with the area's award-winning school district made a lot of sense. The Miami Springs lab is "just scratching the surface" of where CWI could lead, he says.
Alberto Carvalho, superintendent of Miami-Dade County Public Schools, describes the experience offered to students at Miami Springs as "relevant, rigorous, and contextually-real education." He stresses that CWI fills an important gap in the curriculum. "Education today can't be seen as one-size-fits-all. Students ought to have options that are connected to the economic needs of the nation and future trends." The partnership with Prologis, he says, "transcends abstract learning and turns it into reality."
CWI Across the Country
Throughout the four-year program offered at Miami Springs, students will have access to a state-of-the-art instructional lab, an industry-focused curriculum designed with input from Prologis, and experiential learning opportunities such as career exploration days. Students will also receive career guidance from industry executives and be matched in trade internships after their junior year.
The program in Miami follows successes in other parts of the country.EXP, a Southern California nonprofit organization that connects high school students to high-growth jobs, signed on as Prologis' first CWI partner. Together, the two organizations launched the EXP Internship Program: Powered by Prologis, which places 160 high school students from communities around the ports of Los Angeles and Long Beach in local trade internships. The students also benefit from job skills training workshops, designed with input from Prologis, and receive career guidance from industry executives. The initiative expands on Prologis' longstanding support of EXP's career-based educational programs.
In May, Prologis announced that it had partnered in Chicago with the Quad County Urban League on its "Propel by Prologis" job-readiness program. The Quad County Urban League, established in 1975 to address the need for job training, equal access to employment, and the educational enrichment of primarily low-income and minority citizens, designed the three-week program to prepare candidates with hands-on training for positions in material handling, inventory management, logistics, and customer service.
The curriculum, which includes input from Prologis' employees and customers, also incorporates job shadowing opportunities, employability skills development, and financial literacy workshops. Theodia Gillespie, president and CEO of the Quad County Urban League, says "the synergy created by this newest partnership has the potential to make a tremendous socioeconomic impact on the individuals and communities which we serve."
Where Next?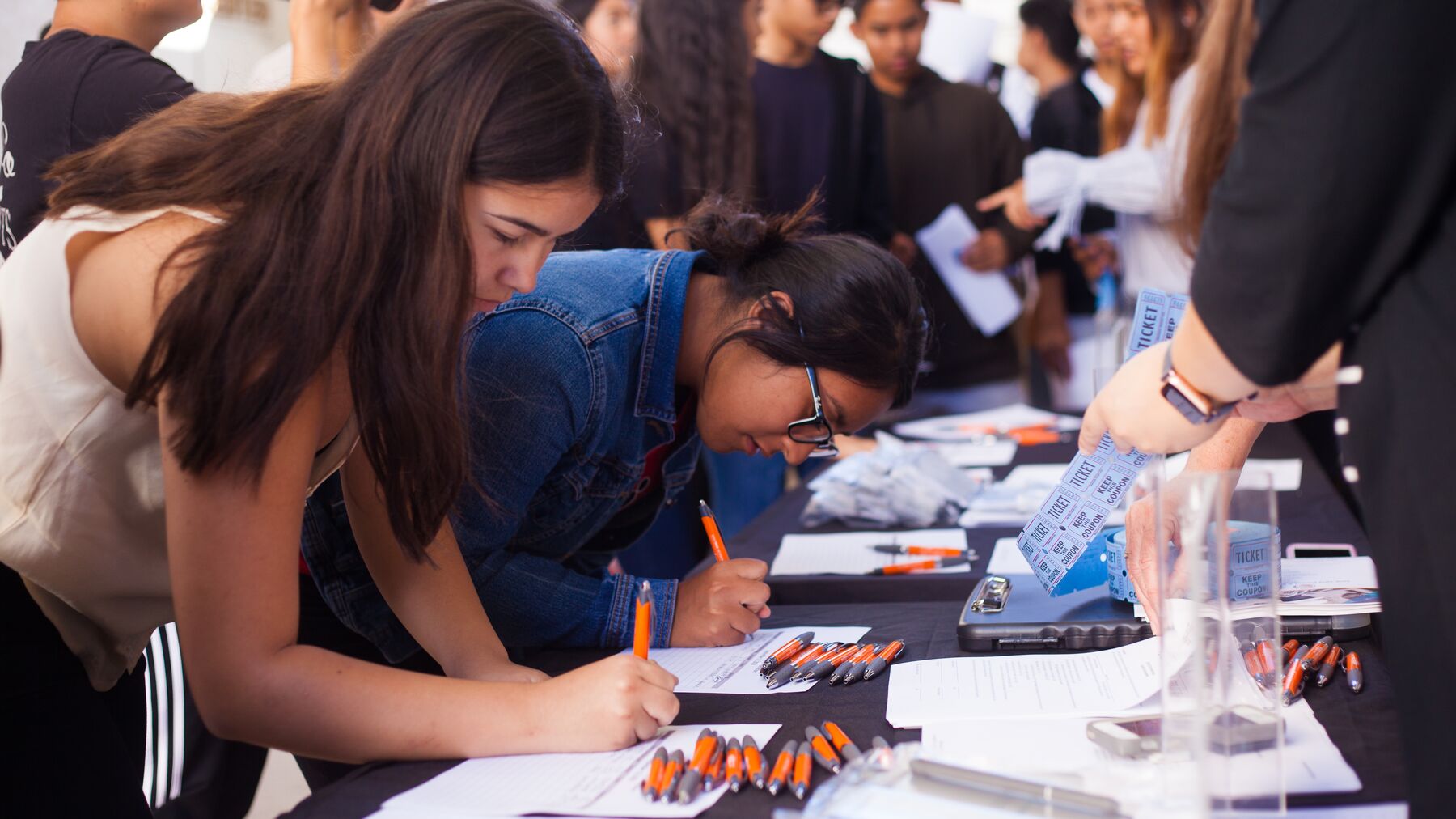 Looking ahead to the future of CWI, Moghadam says the program will become global in time, but the challenge in the meantime is to develop an approach that is scalable.
"Building one classroom in one community is great…but ultimately that is a very asset-heavy way of approaching this problem," he says. If Prologis can develop a virtual online curriculum that leads to student certification, using the latest technologies, "we can come up with something that's not only leverageable domestically but, if properly translated—not only in terms of language but cultural norms—can be used overseas."
Moghadam adds that so far, CWI has produced many rewards that were unanticipated at the outset. They include the 29-year old graduate of the Propel by Prologis program in Chicago who said in an emotional speech that the initiative taught him to become a leader and enabled him to regain his confidence. "That's what energizes us to do even more in different locations," Moghadam says.
LinkedIn For Logistics
Prologis is partnering with WorkStep, a talent-sourcing platform for companies with warehousing, trucking, and/or production operations that addresses major talent acquisition and retention challenges.
By providing consistent access to qualified talent, WorkStep helps large facilities to stay fully staffed, reduce turnover, and remove reliance on expensive temp staffing."Think of it as LinkedIn for warehouse and manufacturing workers," Moghadam says.
Following its success in Oregon and Washington, WorkStep is now serving Prologis customers in Southern California and is anticipated to expand to additional markets.
This Is Only The Beginning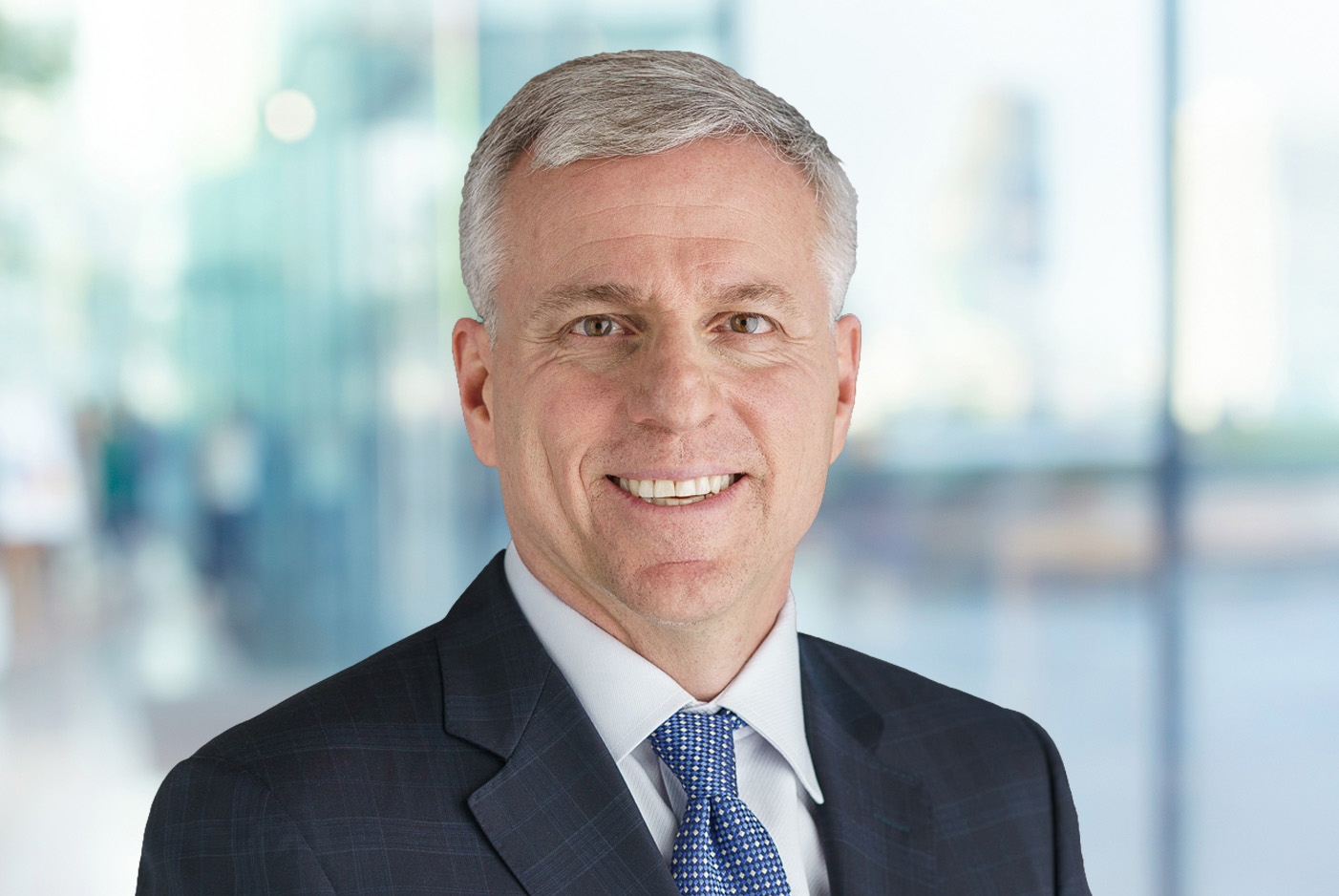 Two years ago, all of Prologis' ESG initiatives, which include its CWI program, came under the oversight of Ed Nekritz, Prologis' chief legal officer. He spoke with REIT magazine about some of the opportunities, challenges, and personal rewards associated with CWI.
Why did Prologis pick Los Angeles as the starting point for CWI?
We identified Los Angeles as the market where we would first launch our pilot program. It has the nation's busiest container port complex and is the largest logistics market in the U.S. We already had an established relationship with EXP. Several Prologis team members had served as mentors previously, and we looked for ways to build on that partnership. Together, in 2018, our two organizations launched the EXP Internship Program: Powered by Prologis.
This past August, 153 students from communities around the ports of Los Angeles and Long Beach were honored as the first class of graduates to complete the 11-month program. The students participated in job-readiness workshops, including a mock interview day. The program culminated in a six-week paid internship sponsored by 71 area employers.
What goes into finding local partners for Prologis to work with? What sorts of programs do you want to team up with?
We look for workforce development organizations that are in our major development markets and that have strong leadership experience in working with corporate partners to provide skills training that address workforce needs. Each market has different needs and the local CWI programs will reflect that.
How does the Prologis curriculum adapt to different age groups/skill sets? We work with our nonprofit partners to design curriculums that reflect the needs of our customers and the communities where we operate. We are also exploring developing an online component where more students can access parts of the curriculum digitally.
What sorts of challenges do you anticipate in expanding the CWI program internationally?
Different countries will have different infrastructures for vocational training, and I expect that public/private partnerships like the one we have developed with the Miami-Dade County Public Schools may take a different shape when we start engaging with customers and workforce partners internationally.
On a personal level, what do you find most rewarding about the program?
To me, it is extremely rewarding to see students enthusiastically embrace CWI and become encouraged about a career in logistics. We have already seen lives changed and new doors opened for students and young adults. We have a long-standing spirit of giving back at Prologis, and to see our efforts pay off for the participants, our customers, and our communities has been amazing.
This is only the beginning. I am so excited to see the impact our CWI has around the world as we continue to expand the program.