On July 22 and 23, Prologis team members from across the globe rallied to participate in the 28th annual Courage Classic, a two-day cycling event in the scenic Colorado Rockies. 2,200 riders participated to raise money for Children's Hospital of Colorado, one of the top 10 children's hospitals in the United States.
In all, 109 Team Prologis members raised more than $153,000, exceeding our goal of 100 riders and $150,000 in combined rider fundraising. Team Prologis included 41 employees: 25 from 10 U.S. states, 13 from Mexico and three from Japan. The 68 other riders on the team were a mix of Prologis' clients, friends and families. Our 29 corporate sponsors contributed $300,000, bringing our total contribution to over $455,000, some $65,000 higher than last year.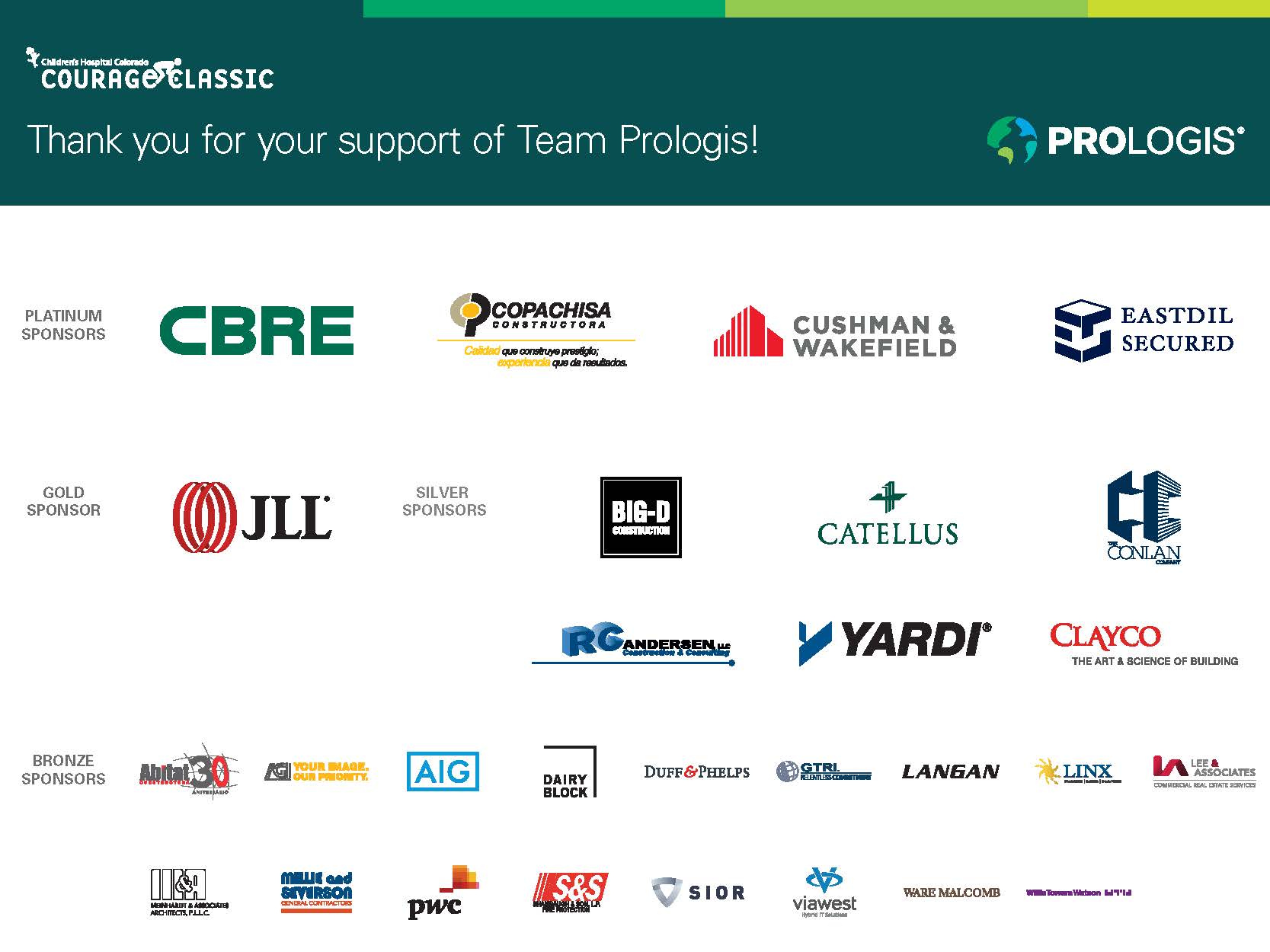 Prologis—the Presenting Sponsor of the event for the eighth year in a row—has raised more than $2.1 million for the hospital since 2010.
Congratulations to all who participated and a special thanks to our platinum sponsors CBRE, Copachisa Cushman & Wakefield and Eastdil Secured. We are already looking forward to next year's event, scheduled for July 21-22, 2018.
Older Article
Maintenance Techs Develop Sustainable Method for Repurposing Roof Stone
Newer Article
Prologis UK's Wayne Porter Wins Walter C. Rakowich Award