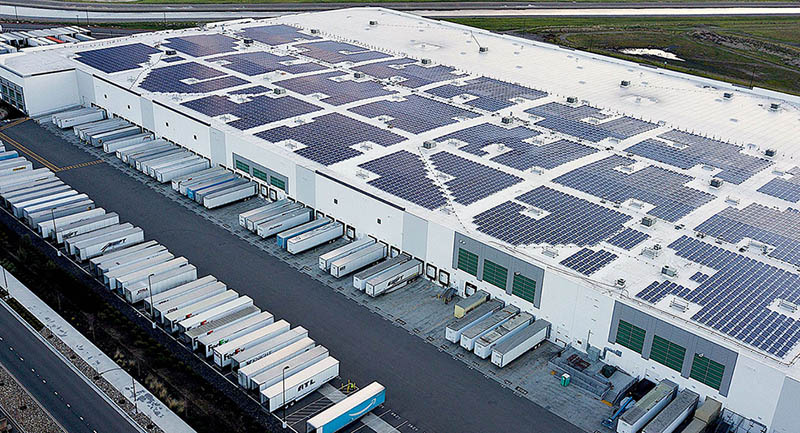 As recently reported, "Solar Means Business 2018", published by the Solar Energy Industries Association (SEIA), recognized Prologis as #3 in the U.S. for installed onsite solar capacity.
Prologis' solar installations in Europe and Asia also contribute toward the company's initially stated goal of 200 megawatts (MW) of global solar power generation by the end of 2020.
As of June 2019, Prologis officially eclipsed that goal—reaching more than 201 MW of global rooftop solar a full year-and-a-half ahead of the target date.
"Hitting 201 MW means that about 31,000 homes around the world could be powered by the solar energy we estimate to produce in 2019," explains Matt Singleton, senior vice president, Global Energy. "And, based on estimated solar production in 2019, nearly 6,000 metric tons of CO2 equivalent has been avoided through the production of renewable solar energy on Prologis rooftops."
Late last year, Prologis set a new plan to expand our solar business in strategic locations across our portfolio. This evolving approach is designed to unlock new revenue opportunities and enhance the customer experience.
More information on our solar progress, as well as other programs focused on environmental stewardship, can be found in our 2018 ESG Impact Report.
Older Article
First Class of Students Graduates from Prologis' Community Workforce Initiative Program in LA
Newer Article
Prologis ESG Leads Americas and Asia with #1 2019 GRESB Rankings