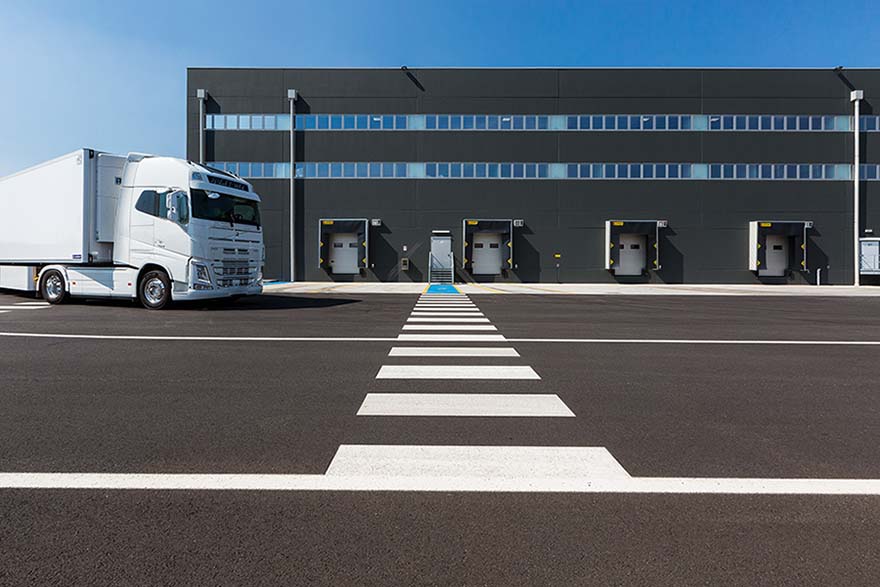 The Pozzuolo Martesana DC1 facility, located near Milan, Italy, has achieved LEED Gold certification by leveraging the Prologis LEED Volume program. Construction of the facility began in March 2017 and was completed in January 2018. The LEED certification process itself ran through November 2018 when the United States Green Building Council (USGBC) awarded the building Gold-level certification.
Prologis LEED Volume Program
Certification at the LEED Silver level was a project goal from the very beginning, but during the planning process Prologis' team discovered that Gold certification was achievable through its LEED Volume program. This program streamlines the entire certification process by reducing the effort required by the design and construction teams. It also allows for faster review time, and a reduction in costs, including the fees required by USGBC.
The Prologis LEED Volume program began in 2014 and was tailored specifically for the company. It is the first core and shell volume program in the world for industrial real estate, and is jointly managed by Prologis and our building consultancy BranchPattern. The program has certified more than 80 Prologis projects worldwide. Pozzuolo Martesana DC1 is its first success in Europe and illustrates the ability of Prologis development teams to collaborate across our many markets.
Focusing on Sustainability in Both Design and Construction
For Pozzuolo Martesana, the certification process focused on both the design and construction phases. The design team met with Prologis and BranchPattern to discuss sustainability goals and define which features needed to be included to reach LEED certification. These included a photovoltaic array on the roof, LED lighting and low-consumption water fixtures.
The second phase involved the contractor adhering to green building principles during construction, which included preventing erosion and sedimentation, collecting and recycling construction waste, and ensuring healthy air quality for workers inside the building.