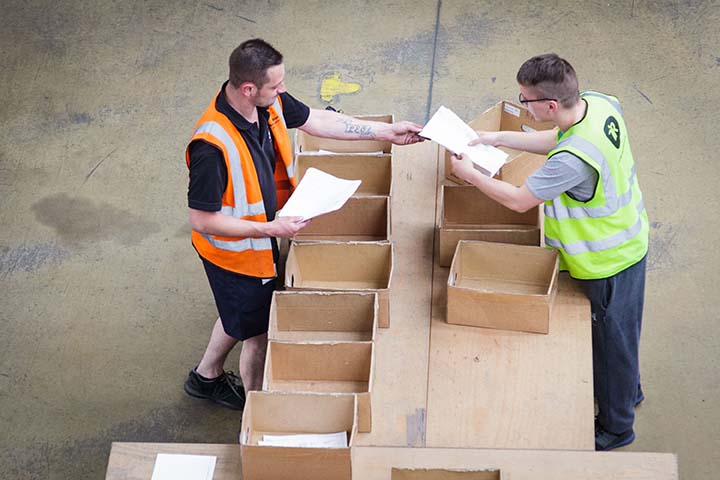 Prologis has partnered with Miami-Dade County Public Schools (M-DCPS) to launch the Prologis Trade and Logistics Lab. This collaboration is the second logistics-focused workforce development and internship program under the Prologis Community Workforce Initiative (CWI) following its successful kickoff in Southern California earlier this year. As an extension of Prologis' commitment to deliver superior customer service while strengthening local communities, CWI collaborates with local workforce programs to provide mentorship, skills training and internships for those interested in pursuing careers in logistics, distribution and transportation—sectors currently experiencing a significant labor shortage.
Miami Springs Senior High School will house the Prologis Trade and Logistics Lab which will reach more than 300 students enrolled in the five M-DCPS high school Trade & Logistics Programs. Throughout the four-year program, students will have access to a state-of-the-art instructional lab, an industry-focused curriculum designed with input from Prologis, and experiential learning opportunities such as career exploration days. Students will also receive career guidance from industry executives and be matched in trade internships after their junior year.
"With demand for skilled labor in logistics, transportation and fulfillment on the rise, job training programs that foster high-quality, rewarding career pathways have never been more important," said Edward S. Nekritz, chief legal officer, Prologis. "Connecting with organizations like Miami-Dade County Public Schools allows us to build a pipeline of talented workers for the future, in addition to enhancing local economies and delivering superior customer service."
"Creating opportunities for students to expand their skill capacity and broaden their base of knowledge is paramount to preparing them for success after graduation, and our partnership with Prologis will allow us to expand this important work," said Superintendent of Schools Alberto M. Carvalho. "The Prologis Trade and Logistics Lab at Miami Springs Senior High will help the school district create opportunities to provide increased academic enrichment to further elevate learning and prepare students to enter the workforce."
Construction of the Prologis Trade and Logistics Lab will start in January 2019, with the first students enrolled in August 2019. CWI further demonstrates Prologis' deep commitment to building relationships and giving back to communities as part of its comprehensive Environmental Stewardship, Social Responsibility & Governance (ESG) program.
Read more about Prologis' ESG program.
Older Article
Prologis JFK Team Goes All Out for Customers During Parking Lot Renovation