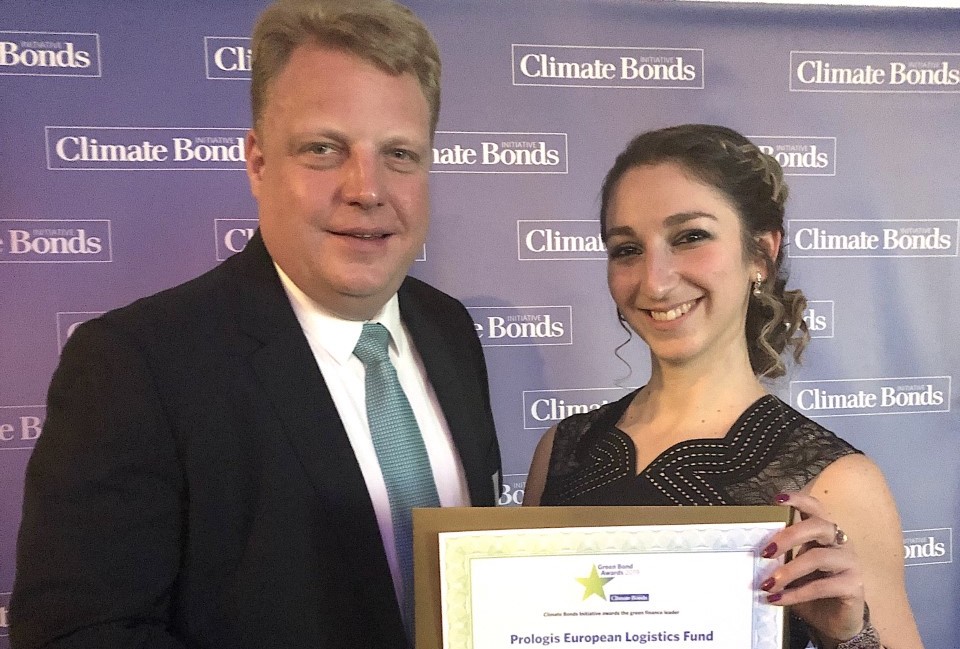 Prologis European Logistics Fund (PELF), Europe's largest open-ended logistics fund, received a Certificate of Recognition from the Climate Bonds Initiative for issuing the first financial green bond from Luxembourg. As the logistics real estate industry's first green bond issuer, PELF issued an inaugural €300 million Green Bond on March 15, 2018. Following on its resounding success, PELF issued a second €300 million Green Bond on November 14, 2018.
Net proceeds from both bond issuances were allocated to green buildings with qualifying sustainable building certifications, including BREEAM, LEED, DGNB and HQE.  
Both issuances demonstrate PELF's leadership in meeting pan-European investor demand for green-aligned investment opportunities. These pioneering steps further solidify PELF's alignment with the Paris Climate Agreement, the UN's Sustainable Development Goals, and our commitment to creating value for our stakeholders. Learn more here.
The award was presented during the 4th Green Bond Pioneer Awards ceremony on March 5 in London.
Older Article
Prologis Named Diversity Champion of the Year at NAIOP's Best of the Bay Awards