Why Partnering with Prologis Pays Off
Prologis developed a new logistics facility in Kerpen for Computacenter AG & Co, Europe's leading independent provider of information technology infrastructure services. The land offered approximately 9 hectares for the construction of a distribution center, which totaled approximately 52,500 square meters. In addition to the build-to-suit facility for Computacenter, Prologis developed about 23,500 additional square meters speculatively.
Construction started in August 2017, and the entire facility was completed during the second quarter of 2018. Prologis oversees property management of the building, and Computacenter uses it to store IT hardware, configure customized hardware and conduct repair services. In addition to the facility itself, Prologis also constructed a traffic circle to ensure safe and easy access to the premises.
Collaborating with Prologis as the developer and long-term owner brought Computacenter a number of benefits, as Burkhardt Langen, head of facility management at Computacenter, confirmed in a conversation with Alexander Heubes, senior vice president, country manager, Prologis Germany. The two managers met for a lively discussion about Kerpen as a location and the partnership between the two companies. Prologis filmed the interaction.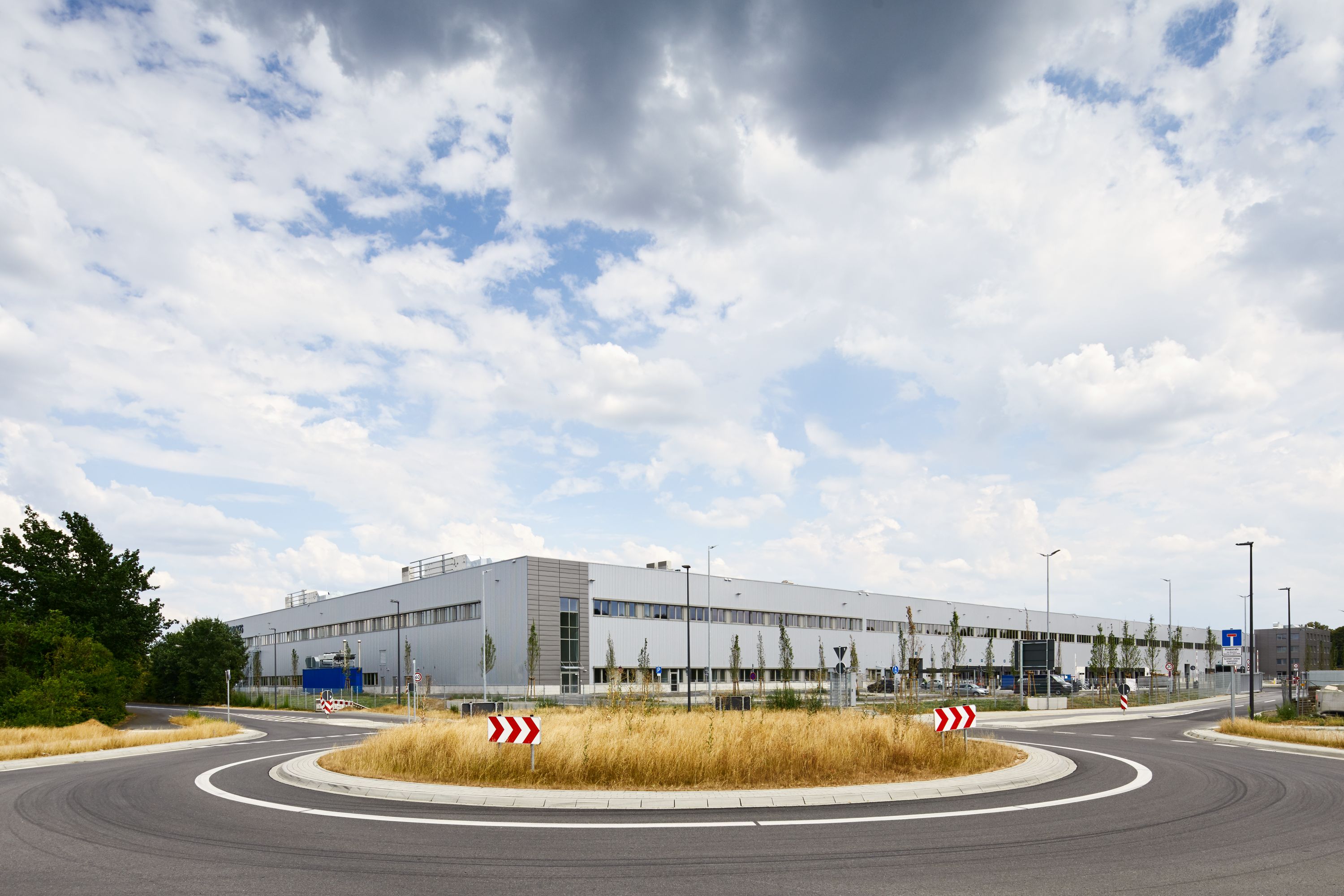 Prologis aims for the logistics facility to receive gold certification from the German Sustainable Building Council (DGNB). Before construction started, Prologis worked closely with the town of Kerpen to bring about the ideal conditions for the new distribution center. Computacenter was previously based in another facility in Kerpen that did not have the capacity for further growth. Keeping Computacenter in Kerpen was a priority and secures more than 700 jobs in the region.
Space is still available in Prologis Park Kerpen. Unit 4 in DC1 of Prologis Park Kerpen offers approximately 9,700 square meters of logistics space. The new facility features high-quality equipment designed for long-term use. The warehouse is ideally situated with access to the A4 and A61 motorways. The convenient road network in the region provides excellent transport connections to the densely populated Cologne Bonn region, Ruhr area and neighboring Benelux countries.