Sustainability Leadership Shines

Dow Jones Sustainability Index
Launched in 1999, the Dow Jones Sustainability Indices (DJSI) were the first global indexes tracking the financial performance of the leading sustainability-driven companies worldwide, providing asset managers with reliable and objective benchmarks to manage sustainability portfolios. Prologis has been a member of the North American DJSI since 2008, placing it among a select group of firms recognized for their commitment to corporate responsibility. The company's membership was renewed again this fall.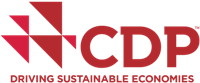 Carbon Disclosure Project
Prologis publicly reports its carbon footprint and climate change strategies, risks, and opportunities through the Carbon Disclosure Project (CDP). In the just-released 2013 S&P Climate Change Report, Prologis improved its disclosure score from 75 to 83 (out of a possible 100). The report cites Prologis' strategic relationship with BMW, for whom the company is building its fifth facility, as a best practice.
Global Real Estate Sustainability Benchmark
The mission of the Global Real Estate Sustainability Benchmark (GRESB) is to enhance and protect shareholder value by evaluating and improving sustainability best practices in the global real estate sector. In a relatively new ranking for Prologis, the company's North America Industrial fund was listed as sector leader (best in class for North American industrial real estate) and was cited for its building certification best practices. In the report's words, "Prologis analyzes rating systems to understand how the certification requirements can be implemented in ways that deliver the greatest benefits for customers without higher costs."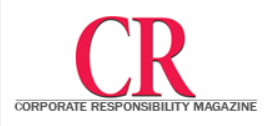 Best Corporate Citizens
In CR Magazine's recently released annual issue covering "Industry Sector Best Corporate Citizens," Prologis was listed among the top ten Financials/Insurance/Real Estate firms, along with industry giants such as JPMorgan Chase, Citigroup, Prudential, Allstate and Jones Lang LaSalle (the only other pure real estate firm on the list). The ranking studies companies' practices in climate change, employee relations, environment, financial, governance, human rights and philanthropy.