Prologis China Promotes Road Safety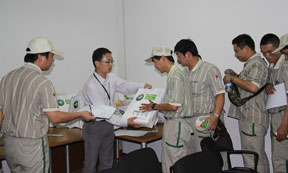 With thousands of deaths and injuries each day resulting from highway accidents in China, road safety has become a chief social concern. Prologis China leveraged its corporate responsibility resources to create a road safety program aimed at truck drivers, who make hundreds of stops at Prologis facilities across the country every day. "We feel we're in a very unique position to join efforts with our customers, whose daily operations involve a team of truck drivers, to promote awareness about safe driving and ultimately, create a safer community for all of us," said Ben Cornish, president, Prologis China.
The launch ceremony took place in Shanghai on 23 May with more than 60 attendees, including customers, officials from the local traffic administration office, and truck drivers from the Prologis Jiuting Logistics Center, an infill facility in Shanghai. A three-hour training session on defensive driving was conducted following the launch. Each participant also received a Prologis safe driving kit, including two manuals on defensive driving, a siren to prevent dozing off, a reflective jacket and a flashlight.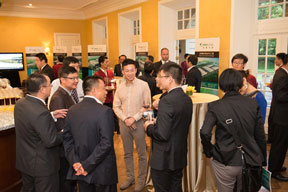 To date, the program has received positive feedback from the drivers, the customers and the local traffic administration authority. The program will roll out nationwide, with the next training session scheduled for September in Chengdu.
The road safety program was also detailed at Prologis China's recent annual customer appreciation event, attended by senior executives from the company's top ten global customers, including DHL, Kuehne + Nagel  and Geodis, as well as national customers such as Deppon Express and Itochu Logistics.