Prologis Among "Most Admired Companies"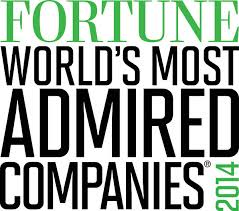 To create the annual list, Hay Group, FORTUNE's survey partner, asked 15,000 executives, directors, and analysts to rate companies in their industry on nine criteria, from investment value to social responsibility. A company's score must rank in the top half of its industry survey to be listed.
"We are honored by this recognition," said Hamid Moghadam, Prologis chairman and CEO.  "This achievement is the direct result of the dedication and commitment to enduring excellence by my colleagues around the world."
Prologis one of only five real estate companies included in the prestigious list. The full 2014 list of World's Most Admired Companies can be found here.