Prologis among the 100 Most Sustainable Global Companies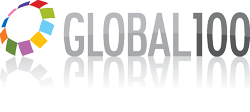 For the eighth consecutive year, Prologis has again ranked among Corporate Knights' 2016 Global 100 Most Sustainable Corporations in the World, one of the most authoritative global sustainability assessments.
The Corporate Knights, based in Toronto, is a media, research and investment advisory company founded in 2002 that focuses on "clean capitalism," promoting the thoughtful inclusion of social, economic and ecological concerns in pricing.
For the Global 100, Corporate Knights ranks all companies with a market capitalization of at least $2 billion. To devise the shortlist from more than 4,000 entrants, companies are evaluated on quantitative performance indicators, including sustainability disclosure, a nine-point ranking of business soundness, product category and sanctions such as fines, penalties or settlements paid out. Shortlisted companies are evaluated based on a selection of 12 key performance indicators relevant to their GICS industry group. Only the top companies from each group are included in the top 100.
Prologis' commitment to sustainability has been widely recognized. For the fifth year running, Prologis was named a component of the 2015 Dow Jones Sustainability Indices (DJSI), which tracks the leading sustainability-driven companies worldwide—the company is listed in both the North America and Asia indices. The company also received NAREIT's Industrial Leader in the Light award for the fourth year in a row.