Poland Takes the Prize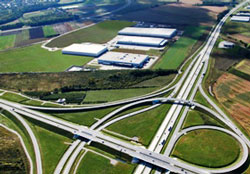 Prologis Park Wrocław V, in southwestern Poland, received the Prime Property Prize 2013 in the category "Investment of the Year – Logistics and Storage Space Market" from propertynews.pl, the leading Polish property web portal and the organizer of Property Forum 2013. The judges consist of the board of editors, members of the Experts Forum and readers of propertynews.pl.
"High quality and convenient location" were among the top reasons judges selected Prologis' flagship park in Poland as the winner. The park won out against stiff competition, including Gate One Business Park in Warsaw, Lidl's Distribution Center in Turzyn, and Panattoni's build-to-suit for Lear Corporation.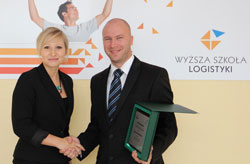 The week following this award (24 September), Prologis Poland was again in the spotlight, this time in Poznań, where the company has organized the competition known as "Prologis for the Best" with the Poznan School of Logistics. Now in its eighth year, the competition challenges students to present master's theses on logistics issues.
This year the awards were conferred not only to the student winners, but also to Prologis Poland itself, honored for the company's support for, commitment to and development of the school and its students.
"We are operating in a knowledge-based economy, so high-quality education is very important," said Marta Tesiorowska, head of public relations and marketing for Prologis Central and Eastern Europe. "We are delighted to partner with the Poznań School of Logistics to encourage and reward the best performing students." Ms. Tesiorowska was also personally honored for her dedication to the program.