NBIM, Prologis Form U.S. Fund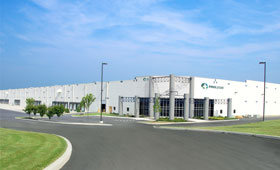 Norway's $815 billion sovereign wealth fund (NBIM), capitalized by the country's energy revenues, is once again diversifying its portfolio with industrial real estate owned and managed by Prologis. The new billion-dollar fund -- Prologis U.S. Logistics Venture (USLV) -- comprises a stabilized portfolio of 66 logistics facilities totaling approximately 12.8 million square feet (1.2 million square meters) in target markets in Washington, California, Nevada, Illinois,  Pennsylvania, New Jersey, Georgia, and Florida.
"We are investing in a solid portfolio of logistics assets close to key transportation hubs," said Karsten Kallevig, NBIM's chief investment officer for real estate. "Management anticipates adding to the initial portfolio over time with further investments in the United States."
NBIM and Prologis previously formed a $3.1 billion (€2.4 billion) joint venture called the Prologis European Logistics Partners Sàrl (PELP), a 49 million square foot (4.5 million square meter) Class-A portfolio initially comprising of 195 Prologis properties across Europe.
"Following our joint venture in Europe earlier this year, we are pleased to extend our relationship with NBIM into the United States," said James W. Green, Prologis' managing director of global client relations.
Prologis will retain a 55 percent share in the new joint venture. Learn more information about Prologis' other strategic co-investment ventures here.