Impact On The Community
Many communities that are home to Prologis' logistics facilities got to know the company's employees through activities that showcase corporate values know internally as IMPACT. This culture of engagement and widespread participation in socially responsible activities occurred throughout the 21 countries where Prologis operates, including:
Louisville, Kentucky, where employees built a home for Habitat for Humanity.
Tokyo, Japan, where employees hosted field trips to distribution centers to educate local school children about logistics.
Indianapolis, Indiana, where employees collected 2,000 pounds of food and sorted another 4,500 pounds of food for local hunger relief
Shanghai, China, where employees joined a race to raise money for and awareness of the plight of migrant children.
Columbus, Ohio, where employees built furniture for needy families and helped sort five tons of food for a local food bank.
Osaka and Tokyo, Japan, where employees teamed with customers and vendors to clean up more than 1,200 gallons of trash in the areas surrounding five Prologis parks.
Nashville, Tennessee, where employees served breakfast for the city's homeless and hungry.
Bradford, United Kingdom, where employees funded the construction of a permaculture garden for a primary school.
Denver, Colorado, where employees helped make arts and crafts with patients at Children's Hospital and completed various chores around the Ronald McDonald House.
Warsaw, Poland, where employees held an education competition to uncover new talent in the logistics industry.
San Francisco, California, where employees completely renovated two rooms at a community school.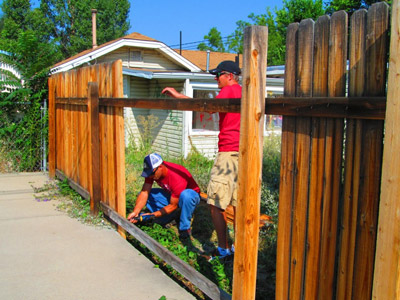 In addition to these hands-on activities, Prologis employees participated in numerous fund-raising events, from biking to hiking to bowling, helping to support a wide variety of causes. Prologis employees also volunteered hundreds of hours in individual engagements, such as teaching Junior Achievement curricula to schoolchildren, working with senior citizens, or participating in special programs and workshops. These efforts are supported by Prologis' official company policy to give time to full-time employees to volunteer each year at both company-sponsored events, as well as charitable activities of their own choosing.
Learn more about Prologis' community activities here and about the company's core values, known as IMPACT, here.