30 Years, 30+ Stories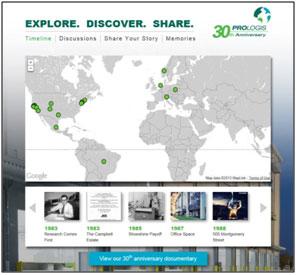 In addition to a documentary video and timeline, the new website, prologis30th.com, provides pages where visitors can post comments to each existing story and share their own memory about Prologis from the past 30 years. 
The stories highlight both the struggles and triumphs experienced while becoming the leading owner, operator and developer of industrial real estate. From the short-lived venture into cold storage and online grocery delivery in the late 1990s in America, to the more recent and very successful Japan REIT IPO and joint venture with Norges Bank Investment Management in Europe, every story marks an impact point in the company's pursuit of enduring excellence.
Learn more about defining moments in Prologis' history.