Brenda Standke Takes Volunteerism to a New Level with Habitat for Humanity in China
Brenda Standke Executive Assistant, Operations
Brenda Standke, Executive Assistant to Gary Anderson in Denver, has dedicated hundreds of hours over the last five years organizing IMPACT Day, our global day of service. In honor of her hard work, Prologis awarded Brenda a Habitat for Humanity Global Village experience where she had the opportunity to participate in a Habitat for Humanity volunteer project in Yangshuo, China.
Brenda brought her son Daniel with her to China to help build a home for a family in urgent need. They joined a team of 21 volunteers from the U.S. and Canada, with ages spanning from 23 to 82. After over 20 hours of travel for most of the group, they arrived in a small village in Yangshuo (one hour south of Guilin City) to meet the Zhongyun family for whom they were building a new home.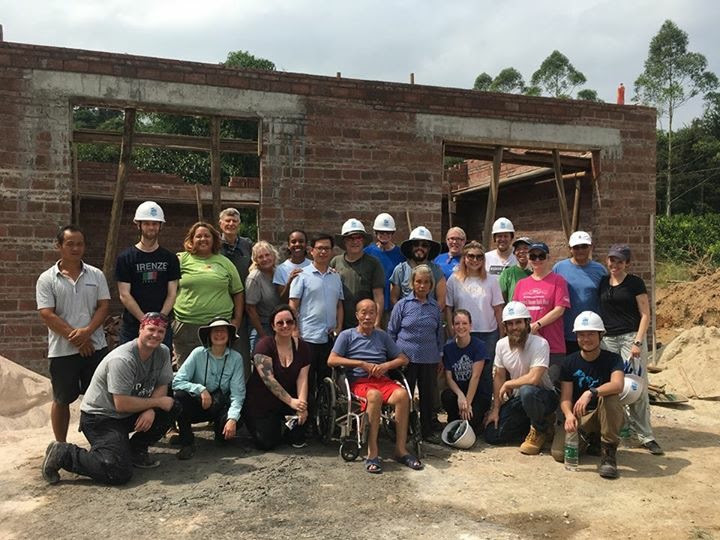 Upon arrival, the group quickly realized that the family's need for a new home was more desperate than imagined. Their original home was built out of mud bricks half a century ago and was no longer safe. They lived in their livestock shed as a result. Additionally, Mr. Zhongyun was unable to work after suffering a stroke and his wife's health was deteriorating as well. Since their small allowance from the government wasn't enough to help them rebuild their crumbling home, the local Yangshuo Disabled Persons Federation recommended the family to Habitat for Humanity.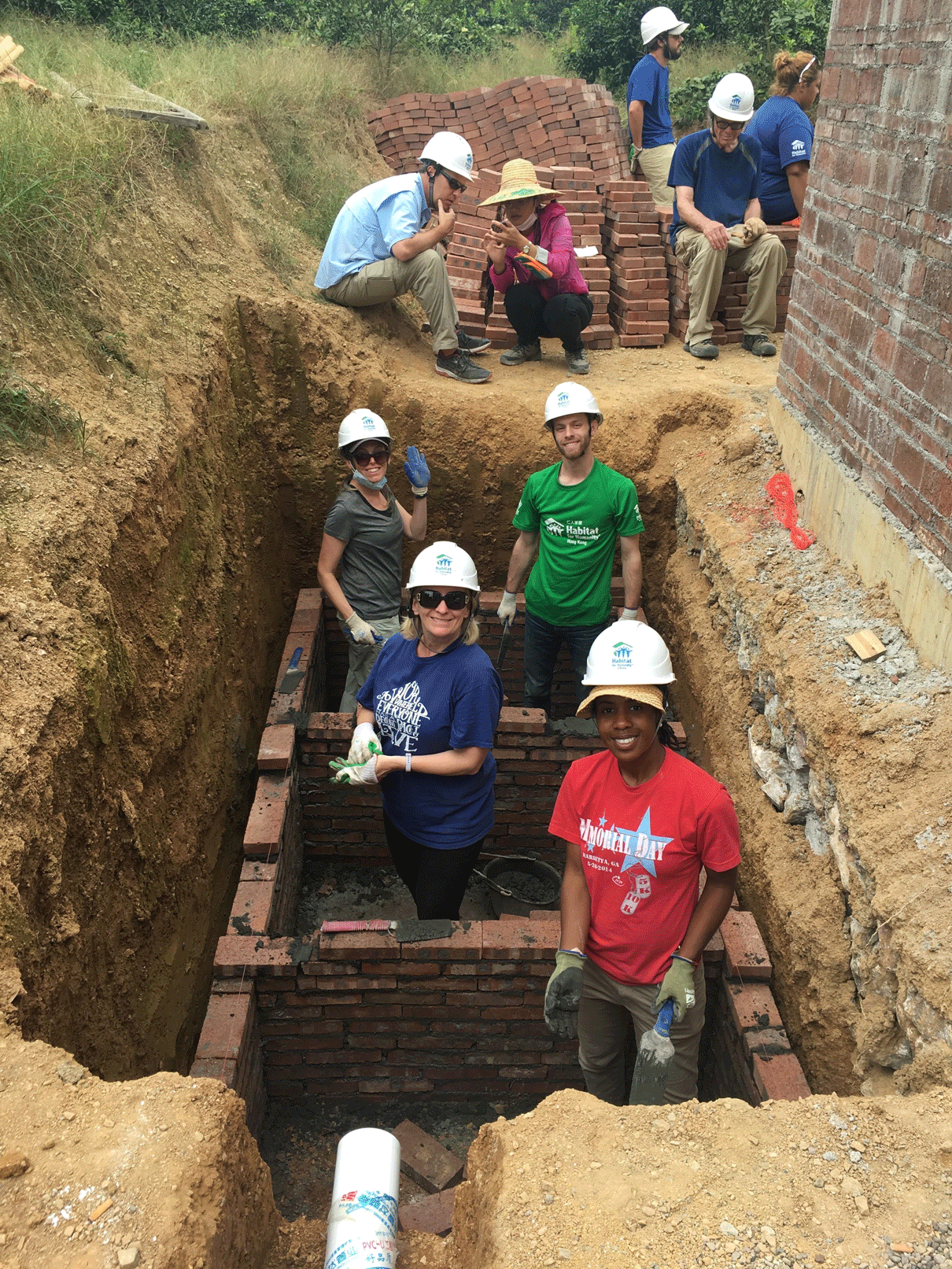 Brenda's volunteer team worked for seven days laying brick walls, mixing cement, ditch digging, tying rebar for the roof and weeding the family's two-acre mandarin orange field. They worked alongside paid local workers and spent each day learning from the locals and the Zhongyun family. Although the family didn't speak any English, they were able to communicate through Habitat's Chinese coordinator.
When the project ended, the volunteer group left feeling like they had made a profound difference in the lives of those they had come to serve. In addition, the team created lasting bonds through the experience of working hard, helping others and visiting a new part of the world. Standke called it "the trip of a lifetime." She said, "On this trip, I gained incredible new friends and a newfound appreciation for the Chinese culture. It's an experience I will always treasure."