Work for the best in the business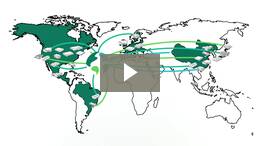 Prologis colleagues drive the company's reputation and success. Our diverse staff comprises dynamic, highly motivated individuals who embody Prologis' vision and passion for enduring excellence. We are always looking for outstanding people who can help drive innovation and maintain the company's leadership position around the world.
We offer professionals in a wide variety of disciplines the opportunity to work at an energetic, global company. To see what opportunities may fit your talents and skills, select from one of the continents at left.
Currently we accept only applicants for open positions. Please check back frequently to see what new positions have been added.
Prologis is an Equal Opportunity Employer
Latest from Prologis on Twitter
Prologis Videos
$50.19 (NYSE: PLD)